Our content contains affiliate links, so know that we might earn a buck or two if you click and buy :) !
Weekender Luggage : LeSportsac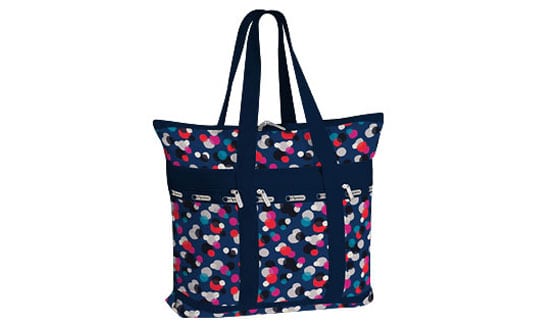 These bags last forever (Sara still has her junior high school book bag). The ripstop totes are available in crazy patterns and colors that will help you recognize your bag anywhere you go. For less than $100 (and even cheaper if you stop the brand during a Macy's sale or at the LeSportsac outlet), you'll get a nearly weightless tote that you can stuff with whatever you need for a short trip.