Our content contains affiliate links, so know that we might earn a buck or two if you click and buy :) !
SHAPES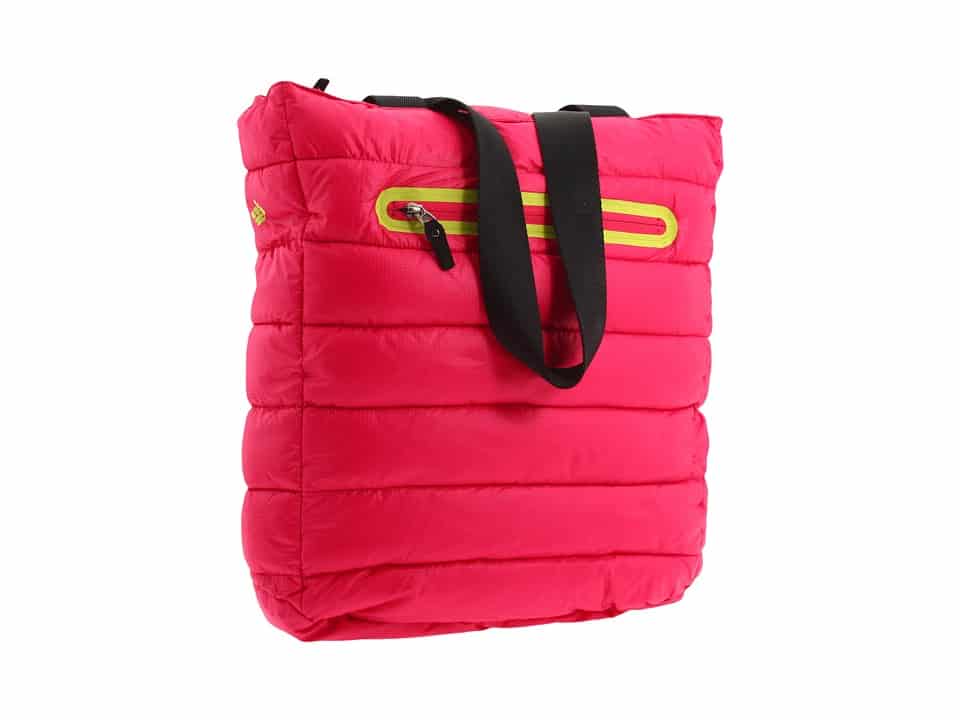 Columbia Uptown Voyager Tote, $62.99 from Zappos
A great rule of thumb for getting away with the bright bag trend, is to stay true to your own aesthetic. If you have a rocker edge to your style, be on the lookout for bright bags with fringe or stud embellishments. A large envelope clutch may do the trick for a sleek gal, and a versatile tote shape may be where it's at for the sports star.
Trends are all about adapting what you see on the runway into your own reality, so finding a bright bag that suits your personality and present wardrobe is the best way to measure success.