Our content contains affiliate links, so know that we might earn a buck or two if you click and buy :) !
Accessories are Everything, Kelly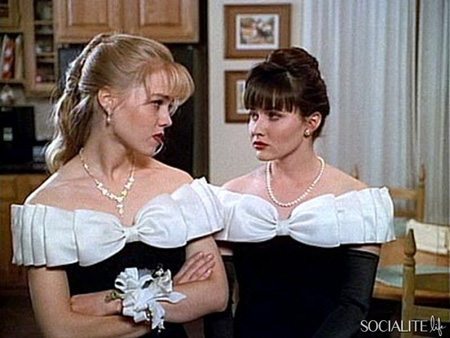 Credit: Socialite Life
How could anyone possibly forget when Brenda and Kelly wore the same dress to the spring dance? It was like a '90s "who wore it best?" battle (although we know the answer, right?) With her killer long gloves and classic pearls, Brenda won with her sweet-yet-bold look. Okay, so the hair was a little librarian/Lilith-from-"Cheers" (yes, I'm dating myself with that one and yes, I'm okay with it) severe, but it all worked out in the end. The message? Accessorize, ladies! The right extras will always make you stand out.
What were some of your most memorable Brenda Walsh styles and moments?