Our content contains affiliate links, so know that we might earn a buck or two if you click and buy :) !
Brenda, Only Sexier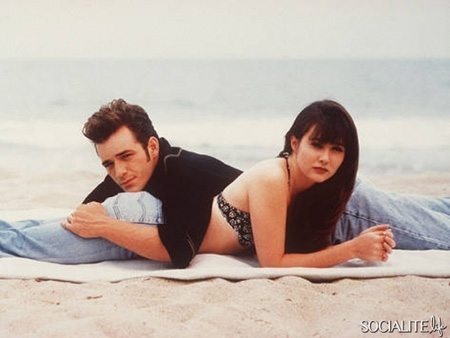 Credit: Socialite Life
Off with the body-hiding blazers, ladies—it's sexy time. Soon, everything was all about Brenda's flirty bikini tops paired with super-washed-out jeans. Of course, there was her classic black tanks or crocheted sweaters worn with high-waisted jeans ("Mom jeans" today, but the coolest thing EVER back then) or low-cut denim shorts.
These outfits, together with her "I'm having bad, bad dreams about bad, bad things I wanna have happen to Kelly" attitude, dark hair, come-hither eyes and plump lips, had men drooling and girls wrapped up in a jealous/intimidated/bring-it-on frenzy.