Is Bloomingdales Overcharging Plus Size Customers?
Apparently the answer is yes.
And…..wait for it…. the department stores' prices are even higher than stores like Saks and Neiman Marcus. Want proof? Read on…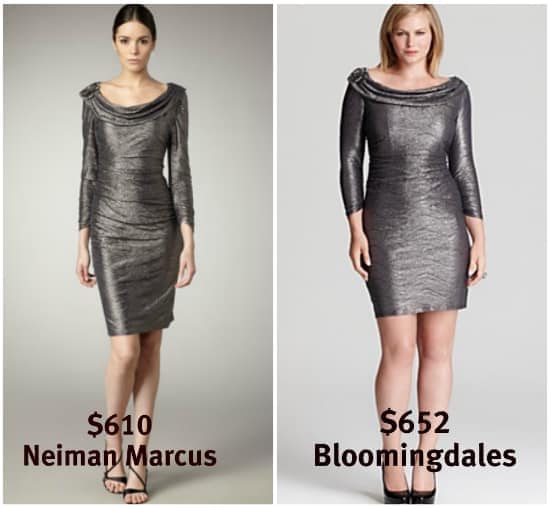 Left: David Meister Cowl-Neck Sparkle Dress, $610 at NeimanMarcus
Right: David Meister Plus Cowl Neck Dress, $652.00 at Bloomingdales
On certain, smaller plus size fashion lines like T-bag, David Meister, Bloomingdales charges up to $50 more than other online luxury department store retailers. For example, Bloomingdales is charging $42 more than Neiman Marcus for the above David Meister stunner.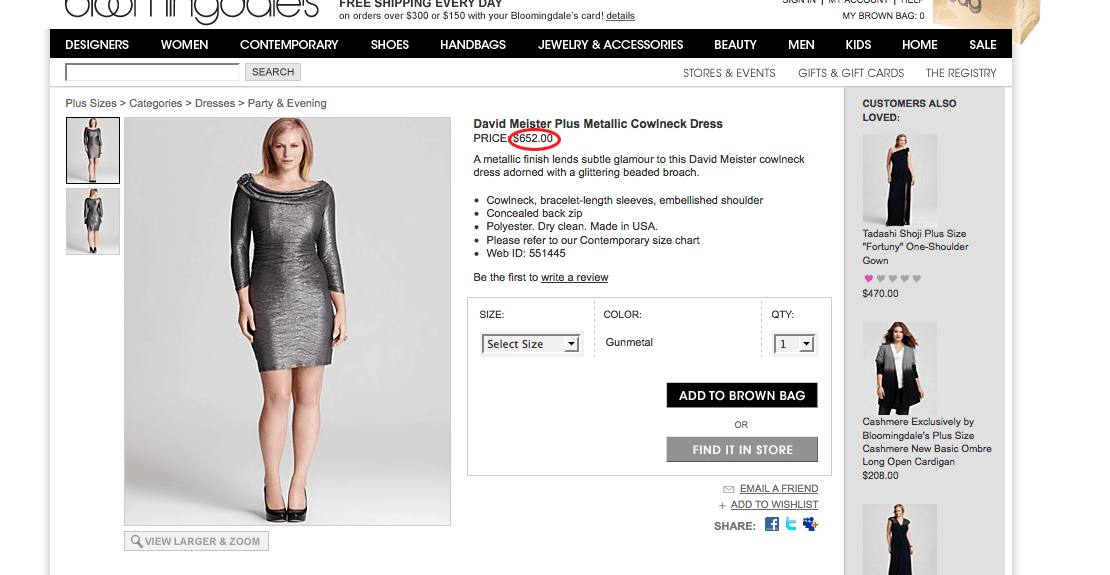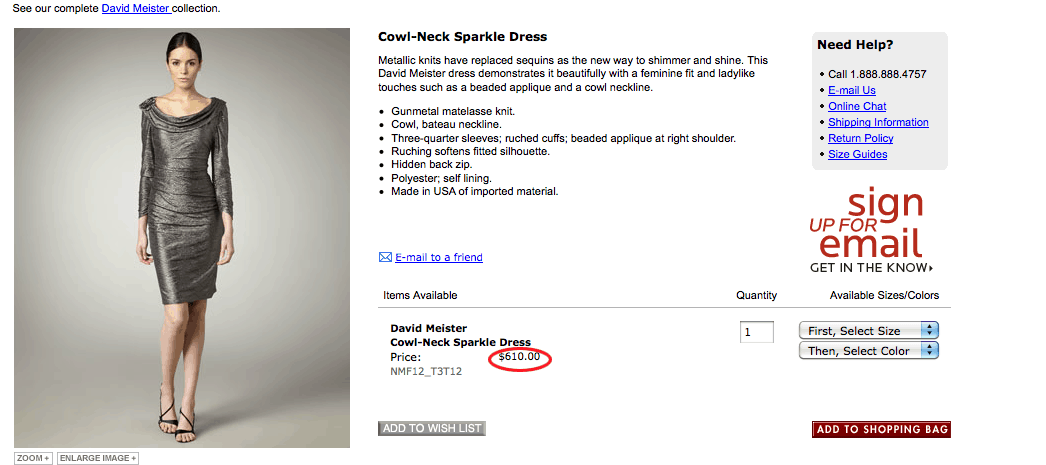 I mean, really who would have thought that Neiman Marcus would have significantly lower prices on a regularly priced item than say a store like Bloomingdales. I didn't think that was even possible.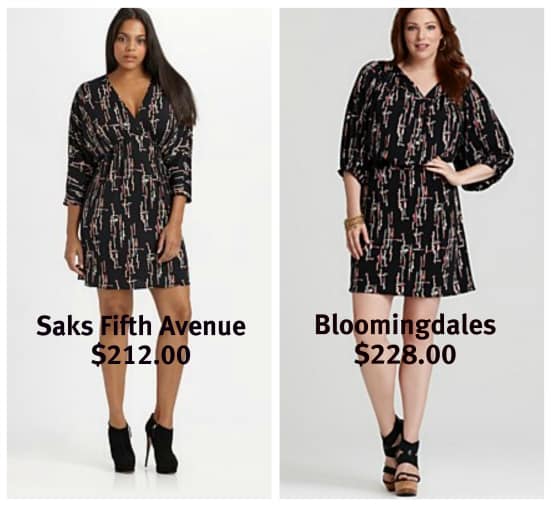 Left: T-Bag V Neck Dress, $212.0 at Saksfifthavenue.com
Right: T Bag V Neck Dress, $228.00 at Bloomingdales.com
Even stores like Saks Fifth Avenue, feature lower prices on plus size designers like T-Bag, than Bloomies. The same goes for stores like Nordstrom.com, which features this pair of wool Lafayette 148 pants for close to $100 less than on Bloomingdales.com
So how can Bloomingdales get away with doing this? Well.. It's because the Manufacturer Suggested Retail Price (MSRP) is just that.. a suggestion. Unless the brand has strong pricing controls in their contracts, as most major brands do, post retail crash of 2007, retailers can charge as much (or as little) as they would like.
So for major brands like Eileen Fisher and Michael Kors, Bloomingdale's pricing is fairly consistent with other luxury department stores, because if the store charged more for a Michael Kors dress, you could just go down the street to Macys and find the same dress for less.
So what's the answer? For plus size fashionistas, before making that purchase on Bloomingdales.com, make sure to double check their competitors like Neiman Marcus, Saks Fifth Avenue and even sister store Macys. (I never thought I would say to use Neiman Marcus as a price comparison tool… what????) You might just give yourself an instant discount.
Love this post? Subscribe for Updates.