While fashion may tend to favor the young and adventurous, that doesn't always mean a specific age bracket. These ladies are proving that "chic" knows no year limit and a little passion for fashion can go a long way in creating both stellar personal style and a strong virtual following to boot.
Let the wisdom of these 15 awesome style bloggers over 40 guide you to your own style star on the fashion streets.
Awesome Fashion Blogs Over 40!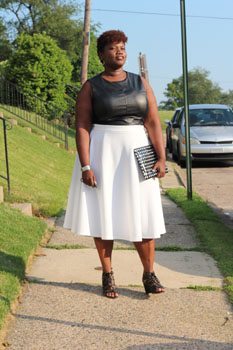 Celebrating the plus-size and 40+ fashionista, Grown and Curvy Woman is a destination where style has no age or size. From budget-savvy challenges to bold personal style musings, plus-size divas can see first-hand that fashionable tastes never have to be compromised.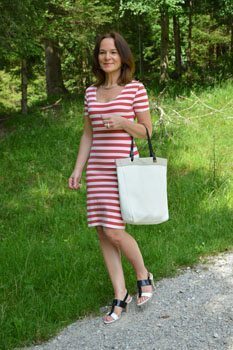 From personal style recaps to shopping tips and styling series, Annette Hoeldrich is a style star for the mature reader and more. The classy dresser hailing from Southern Germany regularly rocks polished, lady-like looks with trendy accessories that serve as inspiration for the office and elegant occasions.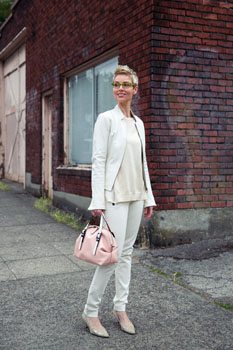 The ultimate blog stop for dedicated to fashion lovers, Angie Cox is a pro who gives daily, actionable advice on increasing your style quotient. Polished but never precocious, her outfit posts, trend pieces and helpful columns offer real guidance for keeping chic at any age.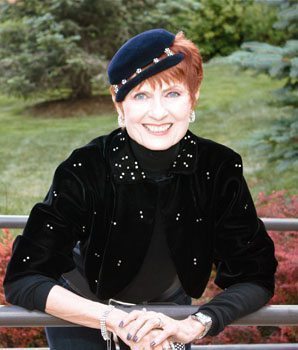 Dedicated to the older woman in her most creative, outrageous, authentic, powerful, adventurous, funny, and proud era, Judith Boyd's Style Crone blog takes back the adage of women of a "certain age." Showcasing outfit exploits, explorations and the art of life, she helps readers channel, celebrate and cherish your inner crone.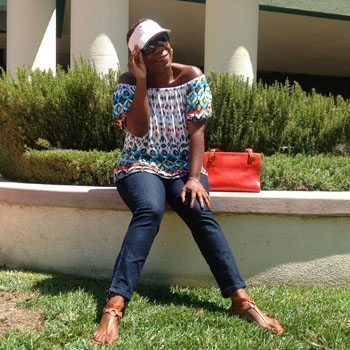 So What to Twenty proves that just like a fine wine, the fashionable woman gets better with age. Looking beyond the surface to find true style, Glenda Harrison serves up a 40+ perspective from California on everything from dressing for a high profile event to a fashion 911 emergency.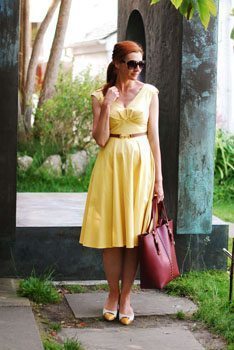 Red-tressed Brit Catherine Summers doesn't believe in "age-appropriate dressing," but in wearing what's appropriate for the occasion. Dubbed the "Queen of Clash," look to her Not Dressed As Lamb blog to showcase a distinct penchant for pattern mixing and bright color.
Not Dead Yet Style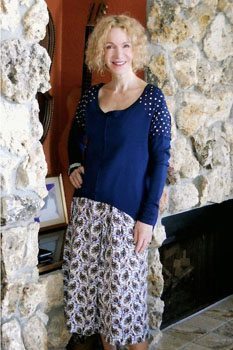 A roadmap to looking authentic and beautiful during your middle years, Not Dead Yet Style is as cheeky as it is chic. The founder of Visible Monday, Patti Gibbons felt pressured by society to recede gracefully, but prefer to burst out with a love of fashion and style.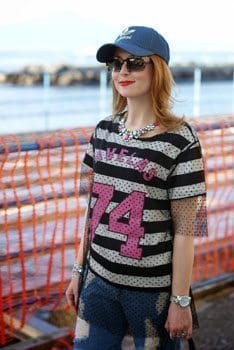 Valentina Introvigno's Fashion and Cookies gives the blogosphere a fanciful Italian spin. The self-proclaimed "cuteness addict" and lover of bags, shoes and makeup, highlights her colorful everyday style, dishes on shopping tips and reports on the latest and greatest trends.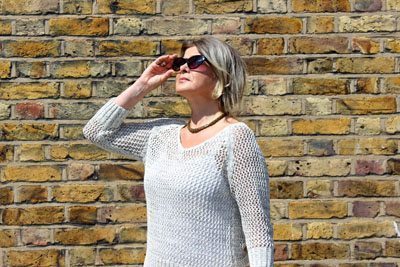 Encouraging readers of all ages to believe in themselves, Londoner Beata Kucka shares sartorial adventures from across the pond. The mature fashion blogger stocks her site with images of her personal style, design and creativity.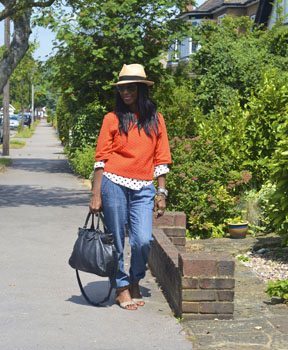 Committed to living passionately, inspirationally and authentically, Dixie Lincoln-Nichols' Inside Outer Beauty is a wellness and lifestyle depot. Supporting individual beauty, better balance and continued confidence through nurturing self-care, Inside Outer Beauty is guide to living beautifully.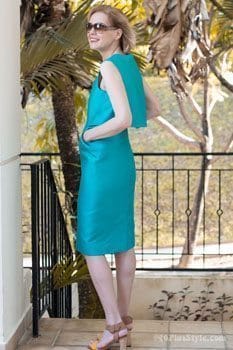 An extensive guide to fashion and more, 40+ Style is a well-curated stop for outfit ideas, beauty info, shopping lists and beyond. Founder Sylvia van de Logt helps readers in their quest to find personal style, dressing to individual strengths and looking fabulous while embracing your age.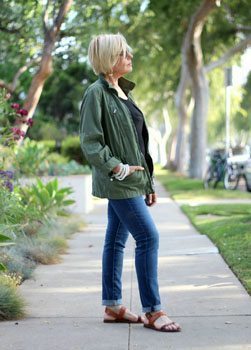 All about living a stylish, adventurous, balanced, delicious life after 50, Une femme d'un certain age addresses quite the niche. The native Californian exhibits how to style petite and curvy frames, and serves up tons of shopable favorites for her readers to score.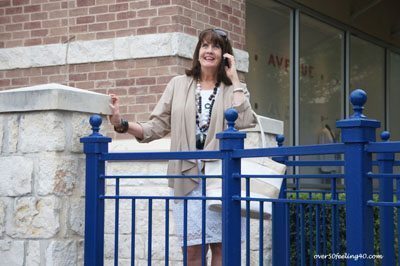 Over 50 Feeling 40 is a daily chat between girlfriends for inspiration, encouragement and guidance to promote joyful aging while wearing strength, confidence, and head-turning, personal style. Pamela Lutrell champions reinvention and new directions, to help women over 50 to look and feel their best.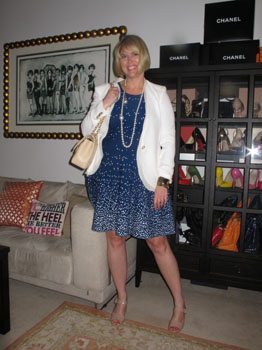 Lissy Romano's Boston lifestyle blog has a bit of everything: fashion, food, friendship and fun. Complete with guides of where to eat and shop in her favorite cities, A Girl In Boston keeps her readers up to date on more than just clothes.
Beverly Like Heels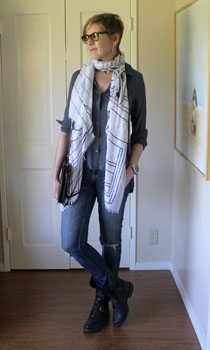 This social media maven flexes her fashion prowess on her blog, Beverly Like Hills–a place that's as chic and sleek as her personal style. She knows she's "too young to be old and too old to be young" and her musings represent a balance of trying to figure it out.
Who's your favorite over-40 style blogger? Let us know in the comments!