Our content contains affiliate links, so know that we might earn a buck or two if you click and buy :) !
b.l.a.c. Mineral Foundation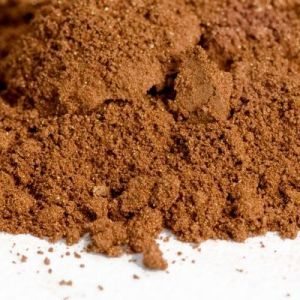 This makeup is completely free of parabens and minerals, as well as synthetic fragrances or petroleum. The foundation is also bismuth oxychloride-free—this is important, since the ingredient can aggravate acne or rosacea. Shade variations range from tan to honey to nutmeg, and the company also sells body shimmer, setting powder, blush and eyeshadow. The Web site states that the makeup can last for up to six months, and there are a number of makeup brushes on sale for perfect application as well. Makeup samples are available for $3, and foundation is about $25. b.l.a.c. Minerals even offers makeup tips online, so if it's your first time trying mineral makeup, you'll know exactly how to apply it. You can also refer to the pictures online of models in a variety of skin tones to get an idea of how the foundation will look on your skin.