Our content contains affiliate links, so know that we might earn a buck or two if you click and buy :) !
2. Herbal Essences Set Me Up Spray Gel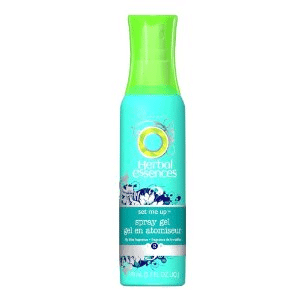 Why It's Awesome: One simple word – "spray." Gone are the days of squeezing sticky gel in your hands and trying to make something of your bed head. This can holds all the power of gel without the mess. Just spray it on your hair and use your hands to help shape it into the style you want for the day.
Where to Get It: $8.63 from Amazon