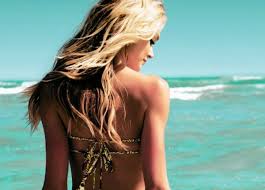 In the past, getting the wavy, super-textured 'do meant a morning romp at the beach or a more involved approach (re: hairspray, fingers through hair, a comb, etc). But, these days, it's much easier – you can now buy all the prep (or the beach) you need in a bottle. Here's a few products to help you get great summer beach hair: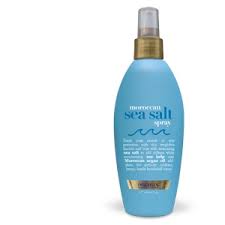 Spray. Spray works best on thick and wavy hair types for any style or length. I love spray because you can use it on wet, damp, or dry hair and it does its "thing" without much more work from you. Organix Moroccan Sea Salt Spray is under $10 and adds shine, wave, and hold. I prefer it over other sprays because it's not super sticky and yet it still keeps my hair in beach-shape for the entire day. The best way to use the spray is to spritz through damp hair, then scrunch handfuls with your fingers as you blow (or diffuse) dry. You can also let it air-dry, which is a great option if you're on-the-go.
Mist. Mist is best for thin and straight hair because it won't weight your lighter locks down like a spray or mousse might. Mist is best used on dry hair (or damp) – definitely not wet. I've been told that Philip B makes a great mist – it's not a typical drugstore brand and tends to be the pick of stylists. I tried it at Nordstrom and LOVED it. Great for a lighter product if you're in the mood to go more natural for your summer beach hair. You can find it for $22 at Nordstrom. Use on dry hair – spray through, and scrunch up with your hands for that tossled look.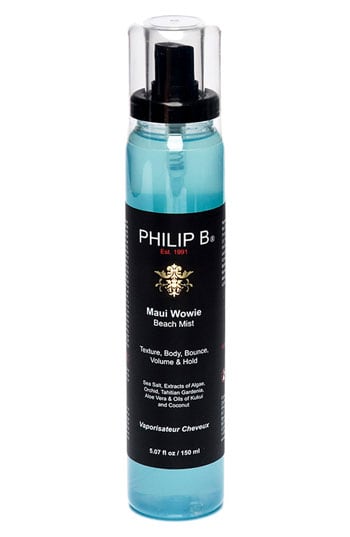 Lotion. For curly, frizzy, or thicker locks that need to be tamed, go for a lotion. I love Bumble and Bumble because it's easy to work with, smells great, and isn't super heavy like I've found a few other brands to be. You can try 2 oz for $7 or a full 8oz for $21. You can use it on wet, damp, or dry hair and it works miracles and leaves you with hair that's totally irresistible. Also, if you feel like your hair is craving moisture, a lotion is a nice salve and way to save dry locks.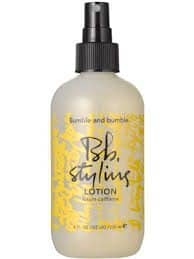 Cream. Ideal for all hair (use varying amounts), cream is a more luxurious way to make your siren style. Cream is great for damp to dry hair, and thicker hair requires more than thin hair. I like Not Your Mothers Beach Babe for under $10 on amazon. Use like a leave-in conditioner – simply use your fingers to distribute through your hair and scrunch around to dry. I like this cream in particular because not too greasy and doesn't add extra weight for any hair type or cut.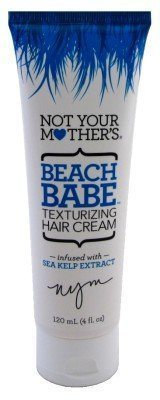 Love summer but want to Beat the Heat? Give this article a read: