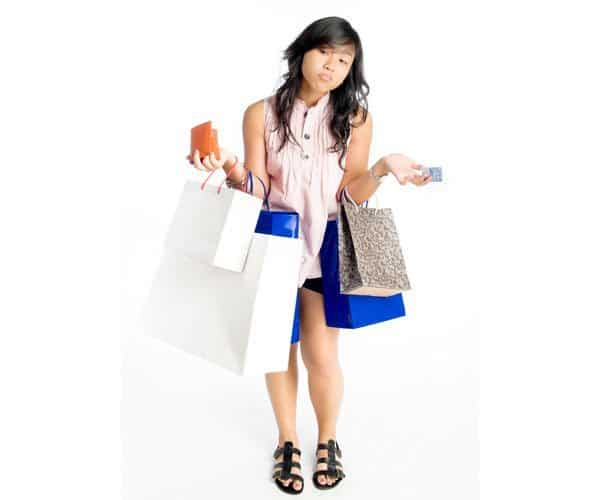 I admit that I'm a compulsive returner. As we now all know, stores use trick lighting and deceptive mirrors (damn you, Forever 21!) to make us think we look better in items than we actually do. The result? Well, when we get home, the truth comes out, and it's often not pretty (in my case, it seems like a muffin top magically appears that wasn't there when I was at the store). So we head back to the store to return items.
Now, many stores (Nordstrom and Target come to mind) offer easy and straightforward return policies, which allow you to return online purchases in-store, and have extended return periods (some as long as a year, in the case of Zappos).
Then there's the ones with pretty sh*tty return policies. We highlight two particularly messed-up policies below:
Stores with Pretty Bad Return Policies
Forever 21— You know the saying "You break it, you own it?" Well, at Forever 21, it's "You buy it, you own it." When you buy in-store, you can only EXCHANGE merchandise, and you can only do exchanges within 14 days of purchase. The exception is buying online, where you can return the item within 30 days of the shipping date (so really, three weeks). My advice is, unless you need it NOW, buy it online so you have the option to return.
Eloquii— The name is horrible. It's the plus-size online store brought to you by the folks at The Limited, which has some cute looks. However, the return policy is ridiculous, especially for a store that is ONLY available online. Returns must be made "within 15 days of the original shipping date," which is cray-cray, since, if you have it sent via ground shipping, it may take up to 10 business days to arrive, which means you really only have between five and 10 days to return an item. Plus, the return date isn't based on when you sent it (your postmark date), but when they receive it. So they need to get it back within 15 days (not business days) of sending it to you. For any items returned or exchanged after 15 days, you will be charged $5.95 per package, which, again, makes no sense. Needless to say, I don't shop there anymore.
Read our return policy guide for more details on how to return to specific stores.
Know some stores that deserve to be on this list? Add them below…