This post may contain affiliate links. See our privacy policy.
The class bells may have stopped ringing for you years ago, but that doesn't mean you can't participate in the best part of the back to school season: shopping! Use the Internet and mall stores' insane savings to stock your own closet back up on the basics.
Here, I'm counting down the absolute autumn essentials and the pieces that always need a refresher come fall. Treat yourself to transitional staples that any grown gal can appreciate.
1. Trouser Jean
Since grade school, I've had an unhealthy obsession with denim. It's the lifeblood of the closet. And, like any true fashionista, I can find a way to work it into any occasion.
The trouser jean tops the list as a favorite back-to-school essential because it's durable enough to stand the rough and tumble nature of say, playground or park days, but still looks oh-so-sexy at night. At the office on Casual Friday, then out to cocktails after? No problem — this is the classic you should always be investing in.
2. Oxford Shirt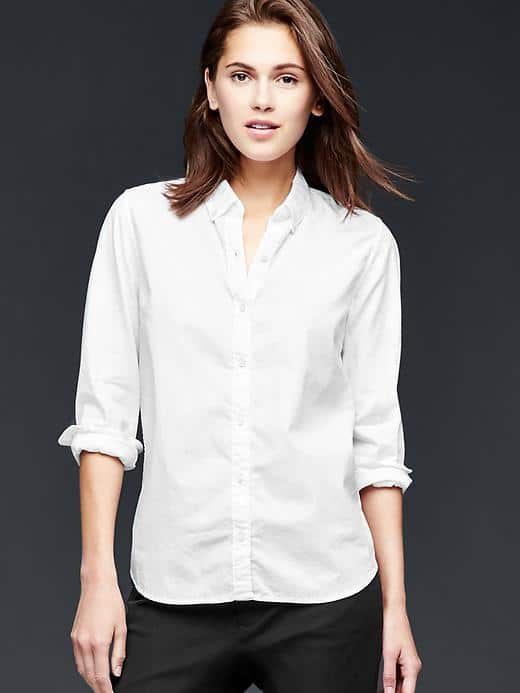 More of any-wardrobe staple than just the classroom collection, I keep this chameleon of a piece on my fall foundations list because it reminds me of school uniforms.
Maybe it's because I never got to wear one or maybe I'm just a sucker for the boyfriend look, but nothing beats a crisp, white shirt in autumn. Go tailored for the office and oversized for the Farmer's Market — no matter how you style it, you'll always looked polished…just like the campus halls
3. Transitional Coat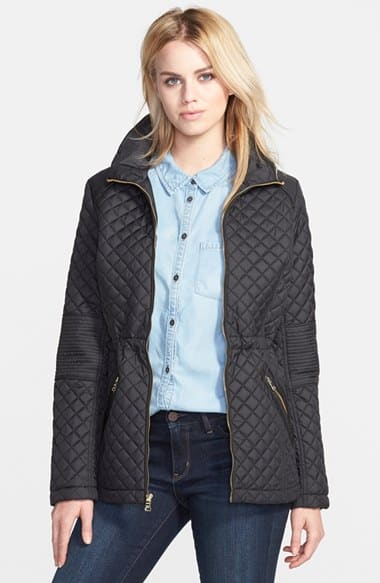 No need to bring out the big guns yet, but a layer able piece? You remember how cold the classroom gets… Pick up an in-betweener as you head into cooler months that can top tanks for now, and sweaters for later. I'm loving a water-resistant number for rainy days. Heads up seven up, anyone?

4. Book Bag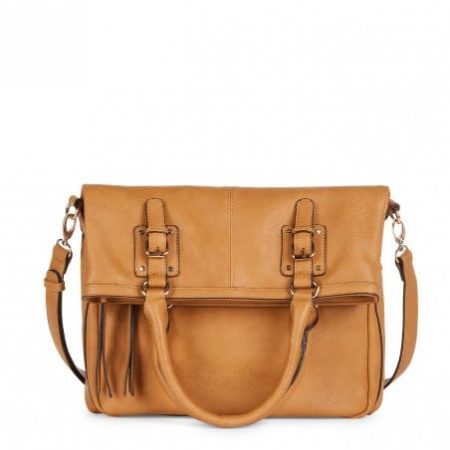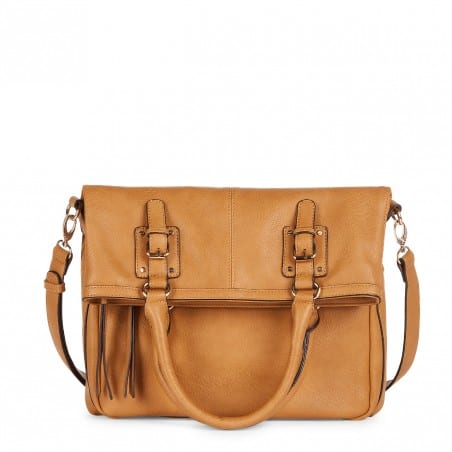 The older I get, the more stuff I feel like I'm toting around and not all of it is required for my job. But working through lunch? Gonna need your laptop for that. Working out after the office? Better bring some gym clothes. Meeting up for a drink? Might need a change of shoes.
A cool commuter tote or chic messenger have you covered with convenience and room for the not-so-everyday essentials.