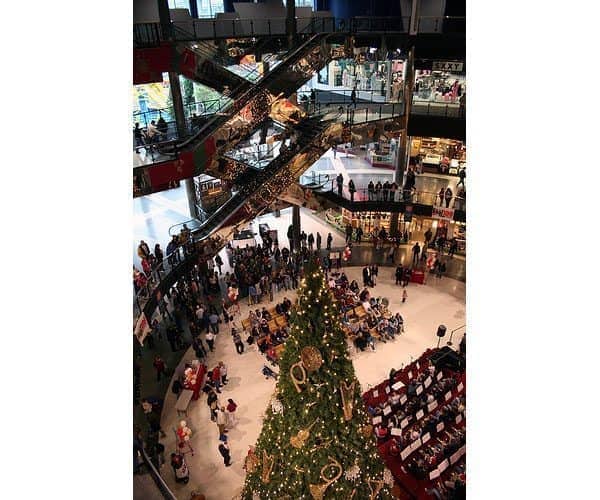 Is anyone else somewhat confused by American traditions that take place over Thanksgiving weekend? Maybe you come from a family of Lululemon-wearing, bikram yoga-practicing, vegan and we-only-eat-homegrown-organic-veggies hippies (No offense to Lululemon-wearing, bikram yoga-practicing, vegan and we-only-eat-homegrown-organic-veggies families!). For the majority of us, on Thanksgiving, we partake in some serious calorie gorging. Mashed potatoes and extra gravy. Mac and cheese with enough buttery goodness that it'd make a pre-health conscious Paula Deen squeal.
So, what marketing genius decided that after America indulges in possibly the biggest meal of the year, people are encouraged to wake up at ungodly hours for Black Friday? Seriously? What a terrible, horrible, no-good lapse in judgment. Yet, never one to pass up a good deal, we'll play the Black Friday game.
Maybe it's the adrenaline rush from waking up when it's still dark outside on *gasp* a holiday. Or maybe it's the extra sugar from three servings of pumpkin pie (with whipped cream, naturally). But Black Friday brings out everyone's inner shopping crazy. Come Black Friday, you may recognize some of these habits.
The Many Types of Black Friday Shoppers and What You Should Know
The Dressing Room Hog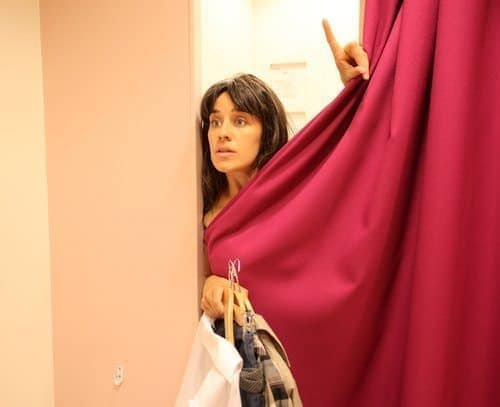 Can Emily Post please draft an etiquette guide on dressing room antics? Listen, we get it. Forever 21 has a billion different skirts, and they're all 87% off. This doesn't give a customer the right to monopolize a dressing room and take half the store merchandise in with her.
Octomom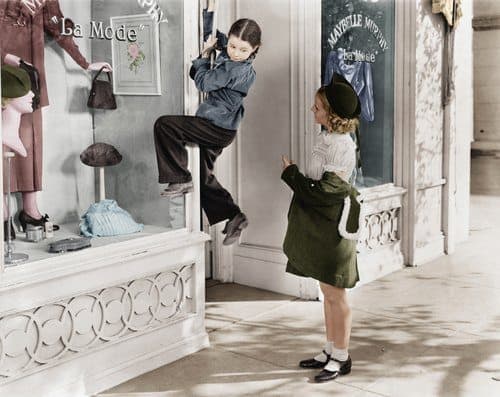 We love kids… when they're supervised and in kid-appropriate stores. (Gymboree and Osh Kosh, you're safe.) Black Friday can literally be a zoo, and it's no place to drag a menagerie of kids to. Screaming children do not mesh well with women picking through discounted lingerie at Victoria's Secret.
The Pusher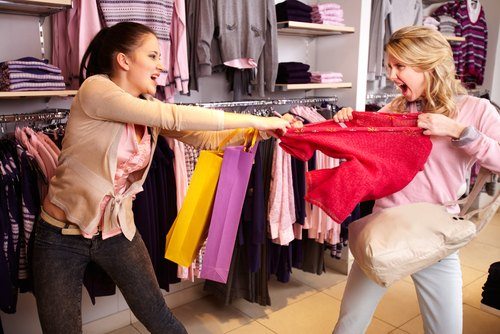 This prototypical shopper lives for competition and gets what she wants. The ends justify the means. The last pair of designer jeans in her size that you're reaching for? Forget it. She'll push through thick crowds and snatch those babies up quicker than you can say 7 For All Mankind.
Ms Rude 'Tude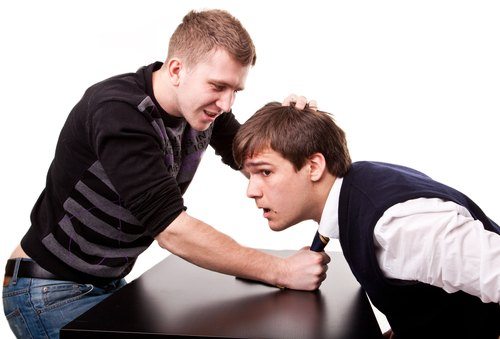 Sure, certain corporate policies suck. Nonexistent return policies, no Amex, brands that refuse to make clothes above a size 6, etc. Corporations suck, but is there anything more uncomfortable than watching some high and mighty customer yell at a poor sales associate who got stuck working the Black Friday shift? No amount of debating/arguing/persuading will give sales associates the authority to overturn crappy policies.
The Chatterbox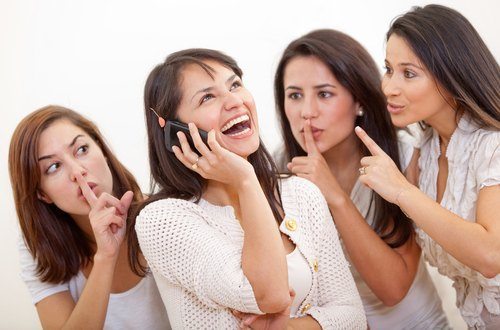 A quick call here and there is fine, but nonstop chatting is just annoying. While you're waiting to check out in a long line, you don't need to hear how the shopper in front of you was dating Don, who was also kind of seeing Olga and Roberta, but Roberta was really in love with Don's twin brother who lives in Bulgaria.
The Overzealous One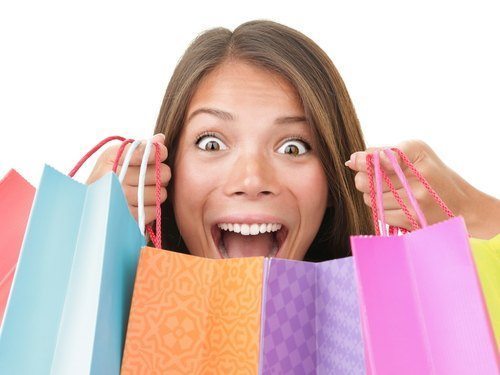 Clearly, Annoying Shopper #6 has never read The Budget Fashionista. Sure, we live for great deals, but unless you're last name is Duggar, and you're one of 19 kids (and counting), there's really no logical reason to buy 15 sweaters that all look alike.
Love this post? Subscribe for Updates.