Who: Ann Taylor, the go-to store for office chic clothing, gave TBF an inside look at their spring 2011 collection.
What They Say: The spring 2011 collection focuses on layering pieces, bold prints, rich textures, and a new palette of bronze, khaki and black to create a sophisticated mix. "Our modern interpretation of all-american style is an elegant way of dressing down. We're defining the new casual as a polished way of dressing down."
What We Say: It seems like Ann Taylor is beginning to understand the modern working woman who no longer wants stuffy suits and bland shift dresses. They're finally thinking about the professional women who don't believe in being so matchy matchy and want pieces that are interchangeable, colorful, and just plain fun. We loved how youthful the collection felt with a flirty fringed skirt, utility shorts, and a canvas motorcycle jacket. Let's face it, the corporate world is booming with young professionals who don't want to look like they stepped out of a scene from Working Girl.
The collection also had a variety of themes. There was a nautical theme that included a nautical striped sweater, wide leg marina pants, and a sexy skinny striped wrap top. The nautical theme also transferred over to the accessories, which we loved. We could imagine ourselves on a celebrity yacht rocking Ann Taylor's super cute nautical bow tote bag with matching wedges and peep toe heels. We also were fans of the neutral theme because of the super chic trench topper, bold graphic print sheath dress, and a sophisticated refined utility jacket. One of our favorite pieces in the collection was the fitted seersucker blazer.
Of course AT had pieces that played into their work wear aesthetic, but, we liked that they offered work wear pieces with a twist, like a faux three-piece suit. As usual the accessories were just as chic as the clothes. We were all over the statement tassel necklaces, large lady satchels, and a pair of bright yellow gladiator sandals. We think they hit it right on the mark with designing a collection that they say is an elegant way of dressing down. We couldn't agree more. The only thing that was questionable about the collection was that many of the pieces seemed like they were for fall … but maybe we'll see it differently come spring.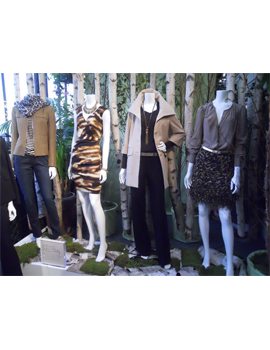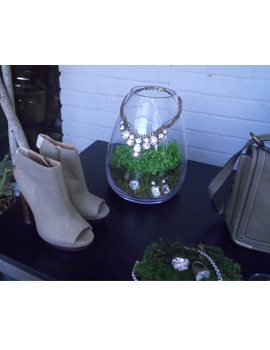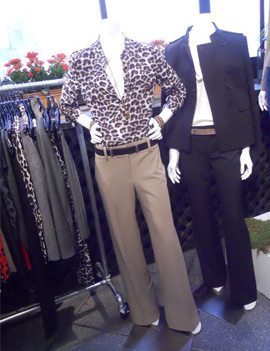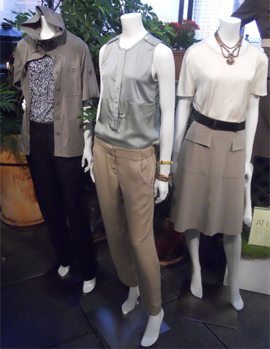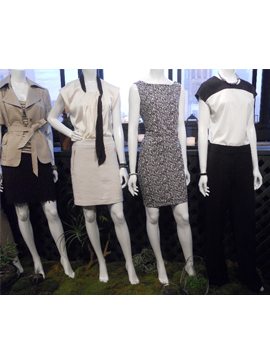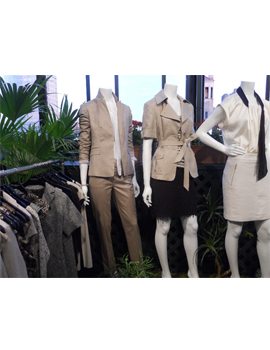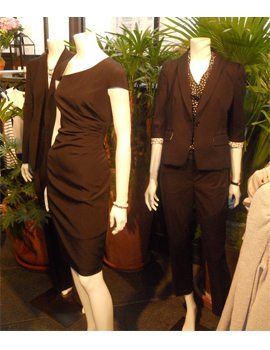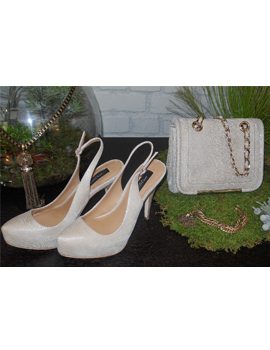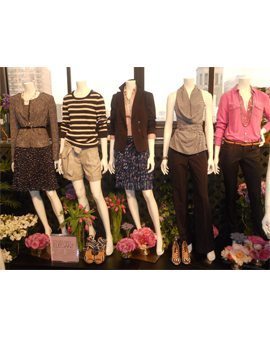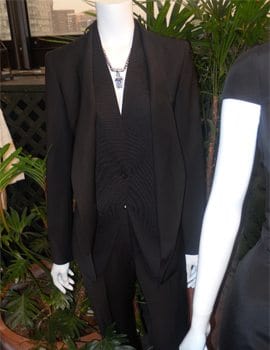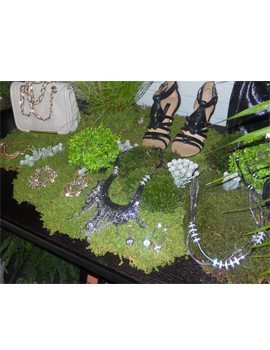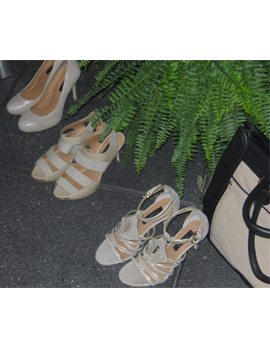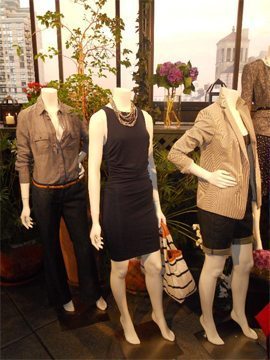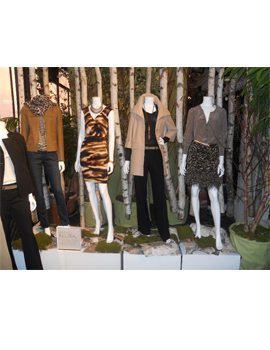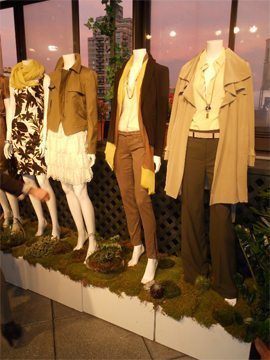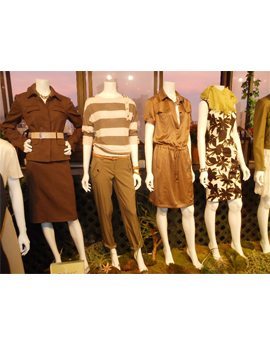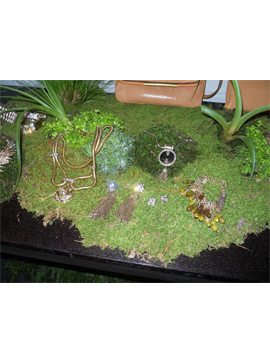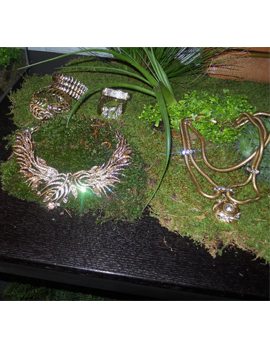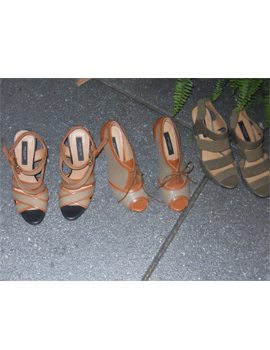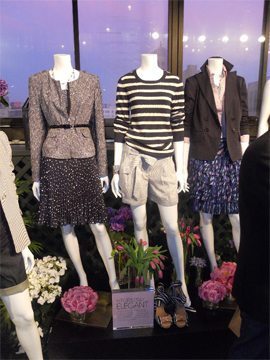 Note: For attending this event Alissa received a fab tassel necklace — thank you to Ann Taylor.
Get more Budget Fashionista