This post may contain affiliate links. See our privacy policy.
Let's face it: Between the ticket, transportation, formalwear and some extras, prom expenses add up fast. And for fashionistas who hate being a repeat-outfit offender, it can feel a little crazy to splurge on designer prom dresses that you wear once, maybe twice over time. If the idea of dropping a few hundred on just a dress alone has you clutching your wallet with white knuckles, it's time to look into some convenient alternatives.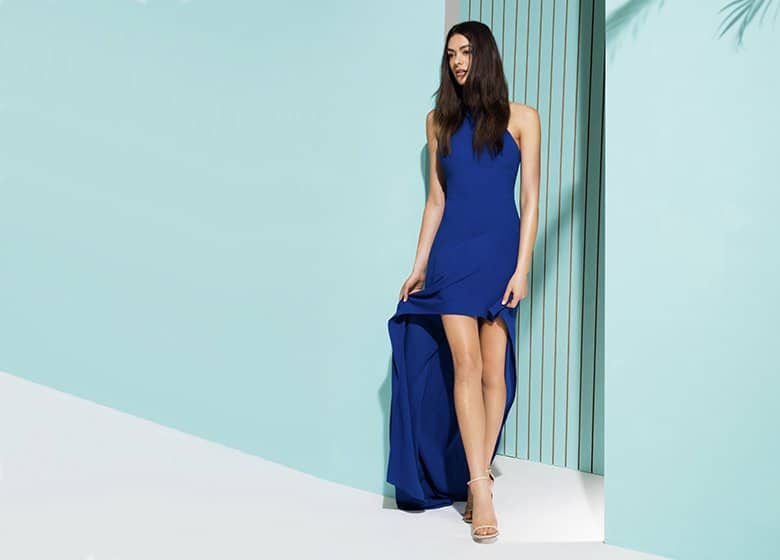 When you start thinking outside the typical prom box, you open up your outfitting to all sorts of options. For starters, who says you have to buy? If you love rocking big name labels, smart start-ups like Rent The Runway can save you some extra cash while creating your prom princess moment. These designer frocks bring red carpet style to campuses everywhere for a much more affordable fee for four to eight days. Prom goers can get a free backup size to find their best fit and return shipping is always free. We say it's genius!
Here are prom princess picks we love, tailored to your style.
For the Glamazon Prom Princess, $80
Sparkle from head to toe in full sequins with an embellished, curve-hugging stunner.
For the Boho Babe, $70
If you're still feeling those Coachella vibes, a patchwork maxi lets you channel your inner festival queen.
For the Minimalist, $80
Get your supermodel on in a slinky slip style from fashion favorite Calvin Klein.
For the Romantic Princess, $80
Girly and glitzy, this sweet pink cotton candy number is made for the modern romantic.
For the Retro Lover
If you've got a love for the '70s and '80s, this vintage-inspired style is the way to go.
For the Statement Maker
You'll steal the scene in this gown — the printed and flirty tiered strapless is unlike anything else we've seen.
For the Traditionalist
If the classic ball gown style is all you've dreamed up, this Marchesa Notte gives you a fresh spin.
For the Indecisive
It's the best of both worlds with this mini dress and print chiffon train. High and low in one means you don't have to decide between sexy and sophisticated.