Our content contains affiliate links, so know that we might earn a buck or two if you click and buy :) !
Pay Attention to the Socks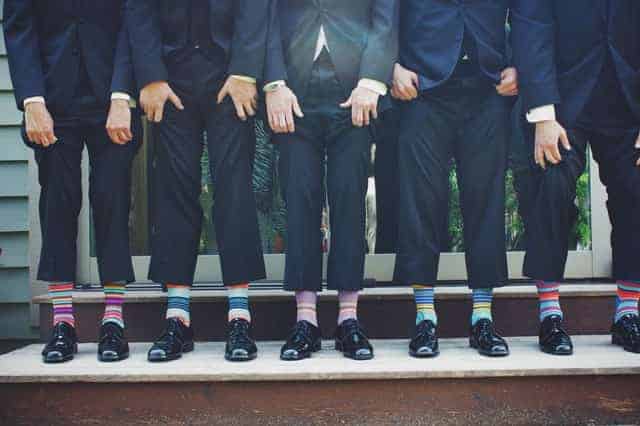 If you're reading this aloud to him now, he's probably rolling his eyes and sighing: 'But socks don't show!'. You heard it here: they definitely do. When he's sitting, crossing his legs, or riding a bike, those bright white Nike crew socks are flashing everyone. Whether he has an artistic flair or a straight-forward personality, there are socks for every taste that will truly finish the look. Look for fashion-forward socks that incorporate fun patterns and colors, and he's sure to get into the shopping game.
Accessorize with the Right Watch
The must-have essential for any modern man is a statement watch. There's something debonair about a bold timepiece on his wrist, and this will probably be the easiest thing to change about his wardrobe. And since looking debonair is about the details, you can't pass up the accessories. Watches for men are available in a variety of styles to suit his fashion sense (or lack thereof).
Whether you go with the classic leather band or try something flashy with metallic, you'd be surprised at what a difference this simple change can make in his wardrobe.
Do you have any boyfriend style tips to share? Let us know in the comments!