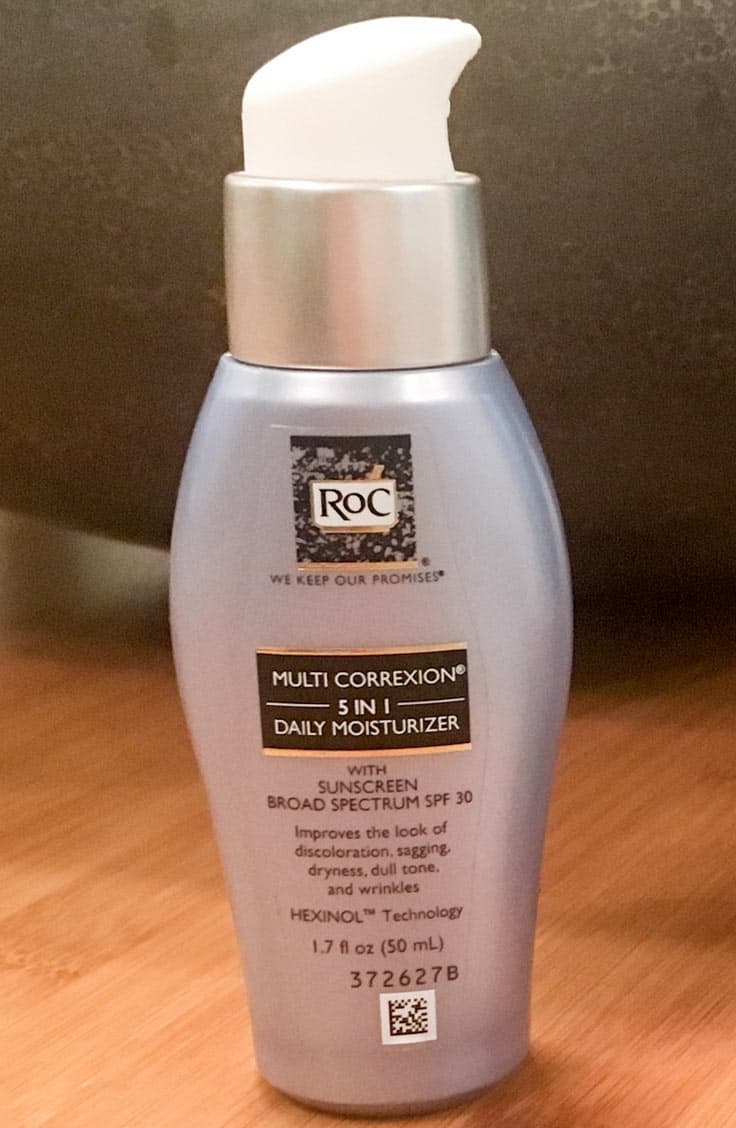 This post may contain affiliate links, which means I earn a small commission if you click and buy something (at no cost to you). See our privacy policy.
Thanks to RoC Skincare for sponsoring this post about the 5 signs of aging. As always, all opinions are my own.
I turned 45 this year. Bear with me while I state the obvious, but that's only five years short of a half-century. To quote Vince Vaughn and Owen Wilson in The Internship: "WHAT?!" Almost 50?? How is that possible?
So, sure, I have some baggage about aging — which has driven me to get mildly obsessive about a few things, like wearing SPF daily and working out. It also led me to do some homework on my skincare products, to make sure I'm doing what I can for my skin.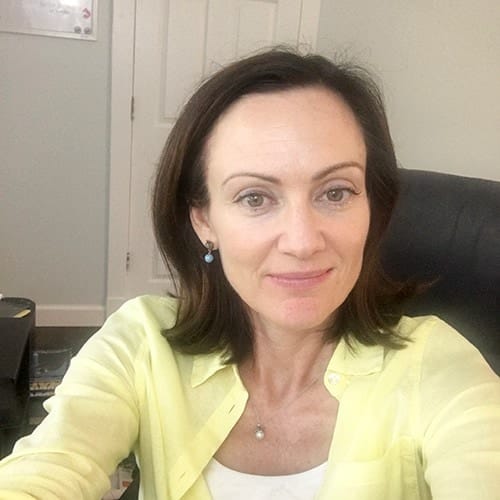 My Skincare Regimen
I have been using RoC MULTI CORREXION 5-in-1 products for a couple years, and I've been happy with them. They keep my skin feeling and looking fresh. The daytime moisturizer has SPF, which is a huge convenience factor. And, I love the fact that the MULTI CORREXION line smells nice and absorbs fast. But in truth, it's been a while since I checked in on how the MULTI CORREXION products work.
The Mechanics
The MULTI CORREXION line uses HEXINOL® technology that is clinically proven to help skin look, feel and act younger by visibly reducing these five signs of aging: sagging skin, dullness, dryness, fine lines and wrinkles, and age spots.
About Those 5 Signs of Aging
If you don't have an anti-aging regimen, knowing the five signs of aging may motivate you to establish one. You'll either start seeing these signs more in the mirror — just because you're more aware of them — or you'll want to postpone seeing these signs.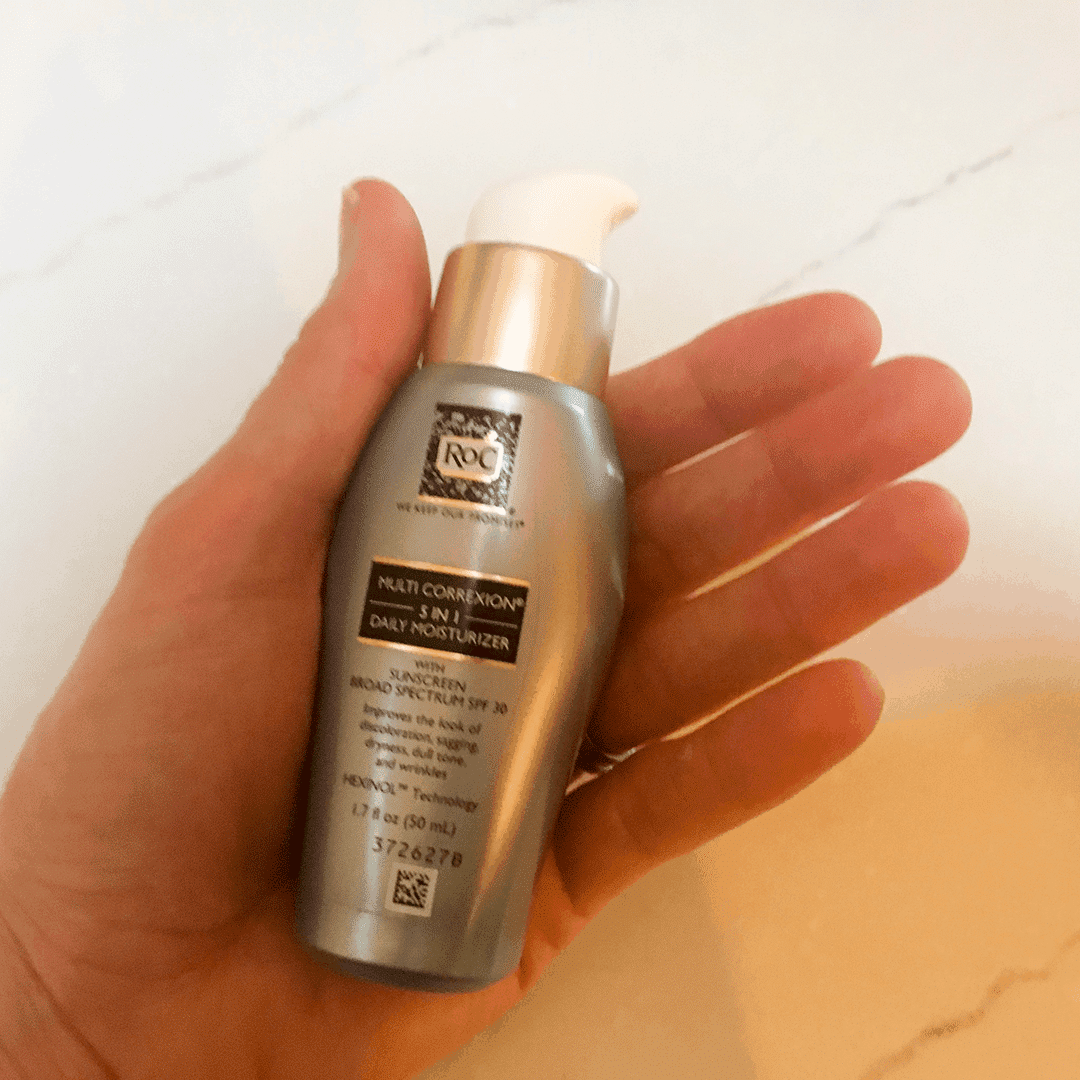 1. Sagging Skin
Over time, skin tends to lose plumpness and elasticity. This happens because your body's production of collagen and elastin slows down as you age. Allure calls this "drooping" skin and Eucerin describes it as "loss of volume." You may see it on your face as less defined facial contours, or sagging around your jawline, neck or on your forehead.
2. Dullness
According to Prevention, "slower turnover of dead skin cells" causes skin to lose its vibrance and appear dull.
3. Dryness
Older skin doesn't hold moisture as well as younger skin. You might notice a change in your skin's texture allover, or you might experience dry patches of skin.
4. Fine Lines and Wrinkles
Sun damage, dehydration, environmental toxins, stress, genetics and other factors can contribute to the formation of fine lines and wrinkles. They may appear as crow's feet in the thin skin near your eyes, or as expression lines on your forehead and near your mouth.
5. Age Spots
They're called skin spots, age spots, freckles or hyper-pigmentation. These are a little mysterious in terms of what causes them, but they're most often linked to sun exposure and aging.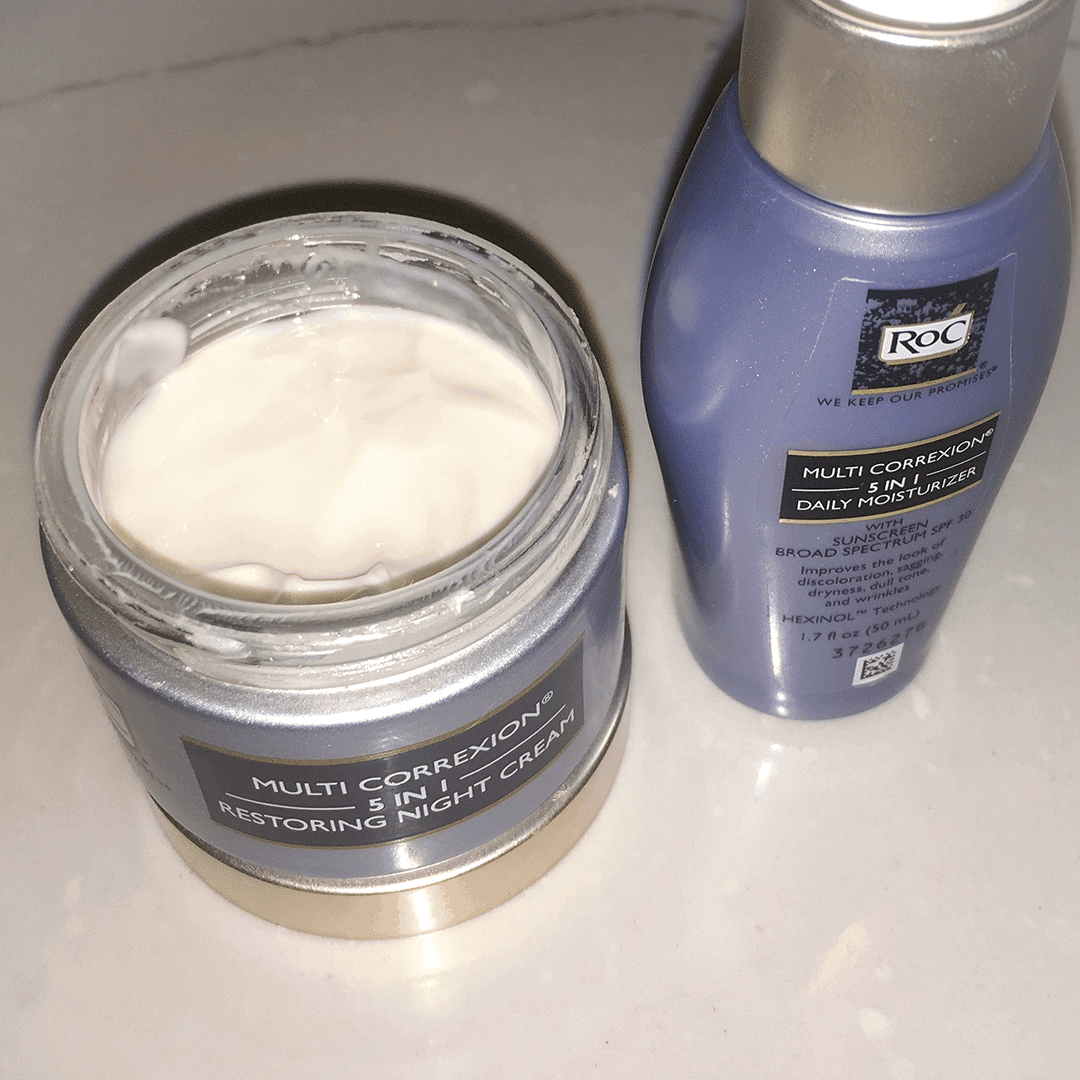 Of these five issues, the two that stress me out the most are sagging skin and fine lines and wrinkles. I say that because the others maybe could be addressed with specialty products. For example, a good exfoliant might help with dullness, and makeup can address your uneven tone. But as a budget-minded lady, I love the value prop of a good multi-action product. So that settles it for me. I did my homework, and I'm sticking with RoC MULTI CORREXION 5-in-1.
All bets are off when I hit the half-century mark though!
You can find RoC products on Amazon, CVS, Drugstore.com, RiteAid, Walmart, Walgreens and Target. Or, head to RoCSkincare.com and use the store finder. While you're there, pick up a coupon for $2 off.