Here we go. Mothers Day is here again! Whether your mom is a fashion trendsetter or less well polished, choosing a fashion-friendly gift is hard. You're either worrying about getting something that doesn't meet her high-fashion standards or buying her something she doesn't feel comfortable wearing with her existing wardrobe. We have the answer! Try this list of no-fail, fashion-friendly mothers day gifts, all priced under $25.
5 Mothers Day Gifts She'll Love
Practical and Stylish Tote Bag
A tote bag is the ultimate in practical accessories — but that doesn't mean it has to be drab. Your fashion-oriented mom will love this reversible bag's versatility. It'll hold a laptop or beach hat and rolled-up towel for a day at the pool. With it's classic styling, this tote could even work full-time as an everyday purse.
Dainty 14K Gold Necklace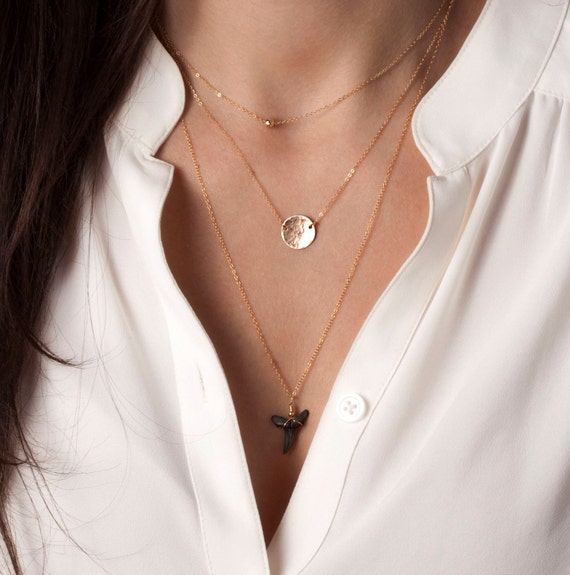 A delicate, handmade necklace adds an ultra feminine touch to mom's neckline. The sterling silver hammered disk is $25. For a few bucks more, you can get it stamped with mom's initial. Chain lengths range from 16 to 21 inches. Think about your mom's go-to style when choosing the length. If she rocks cleavage, go for a longer chain. If she's on the conservative side, choose a shorter one.
Silk Scarves
The silk scarf over a boatneck lets mom show off her high fashion sense with ease, all spring long. Get her two from Uniqulo for less than $20 and she'll be the envy of all her girlfriends.
Versatile Cardigan Wrap
A cardigan wrap designed for warmer weather is another easygoing accessory that turns a standard outfit into a statement. If mom's closet is filled with fitted jeans and solid-color tops, she'll love the versatility this wrap brings to her wardrobe. An added bonus, the sweater is oversized by design, which means it's very forgiving when it comes to picking the right size for someone else.
Lip Gloss Sampler
The lip gloss sampler is a tried-and-true mothers day gift. We're including it here for that reason, even at the risk of being unoriginal. The fact is, older women often don't reach for the gloss enough. A shiny finish is a more youthful option than a dry, caked-on lip color. If mom needs more color than the gloss provides, encourage her to use a light lipstick or stain beneath the gloss.
Latest posts by Catherine Brock (see all)