This post may contain affiliate links. See our privacy policy.
Remember the question asked by that '80s Nair commercial: Who wears short shorts?
Fast forward 30+ years and the answer is that not many women over the age of 22 are wearing tiny shorts on the regular. Sure, you might break out a pair of worn Daisy Dukes when you're hanging around the house on a hot day, but you're probably not wearing them to the family barbecue.
The trouble is, fast-fashion stores like H&M and Forever 21 carry lots of very small shorts — which might leave the impression that we're "short" on other options. But in truth, alternatives to itty-bitty shorts abound! Here are a few to keep in mind if you aren't into the whole cheeky short thing.
5 Alternatives to Short Shorts
1. Rompers
Ah, yes, the romper. That thing you wore when you were in preschool, right? We've come a long way, ladies. The playsuit is now synonymous with high style — instead of sandboxes.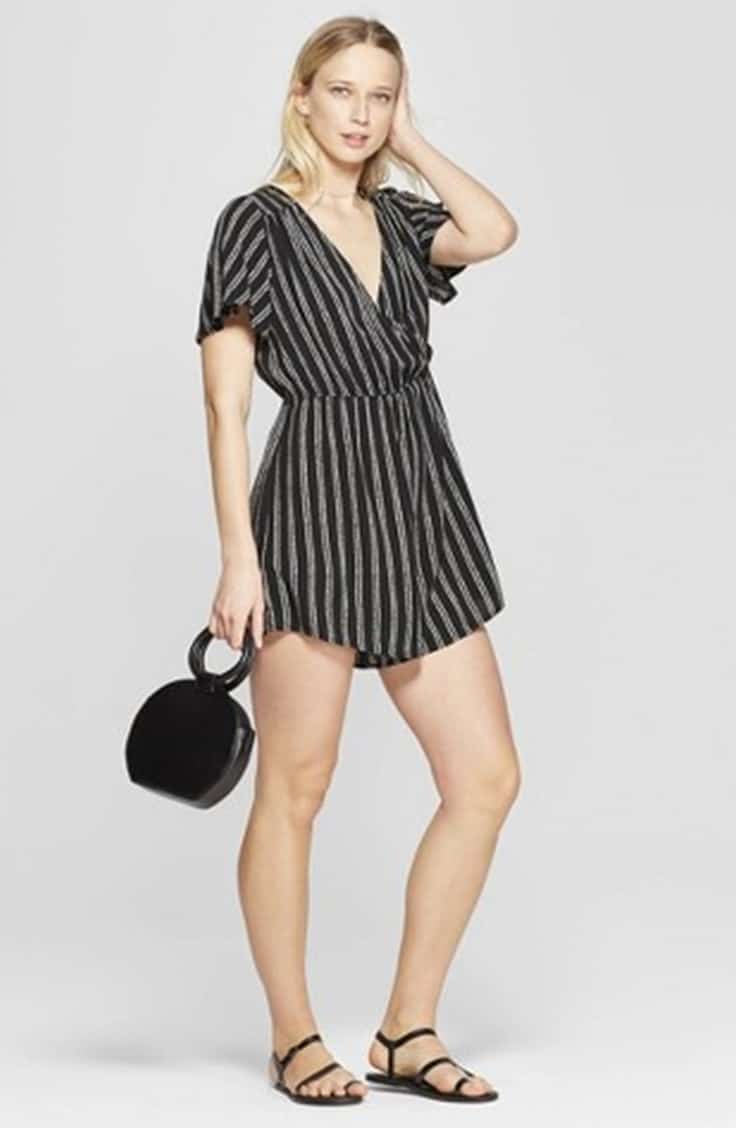 And, this one-piece wonder is a fab choice on days when you want to inject some high-style into your steamy-weather solutions. They're cute and a bit flirty, but you'll feel utterly relaxed in it. One to try: Xhilaration V-Neck Wrap Romper for $24.99.
2. Bermuda Shorts
What's the opposite of a pair of short shorts? The classic Bermuda, of course. It's longer, leaner, and a little more practical. You get more leg coverage and less worry about possible wardrobe malfunctions. And of course, they're super cute with all that throwback appeal.
3. Dress Shorts
There's an easy way to stay cool and even a little pulled together — try a pair of dress shorts. Think of them basically as truncated versions of your best workplace trousers.
A pair like these Super High Waisted Linen-Blend Shorts is so flattering, and works well in an environment with a more relaxed dress code.
4. Skorts
The dilemma: You don't mind showing off those legs, but shorts just aren't your thing. Enter the classic skort, which is enjoying something of a revival right now.
This wrap skort is a winner in timeless, traditional black, and looks cute with anything from a simple white t-shirt to a fitted, cropped top.
5. Pleated Shorts
Easy does it in a pair of pleated shorts, which is essentially the antithesis to the more body-conforming short short. These feature a relaxed silhouette and are more fluid — an easy way to enjoy a graceful look on the hottest days of the year.
Give these Zara Pleated Shorts a try for a warm, approachable, and chic look.