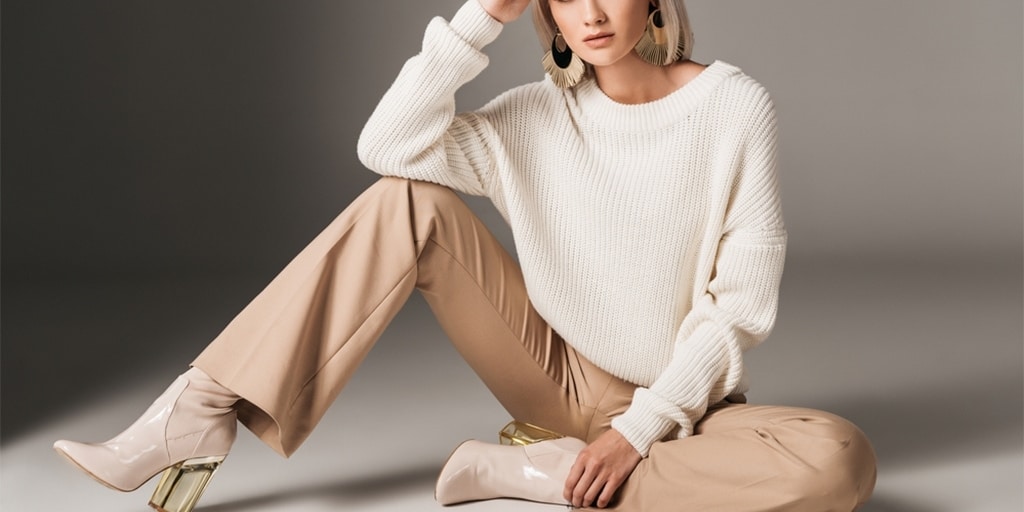 This post may contain affiliate links, which means I earn a small commission if you click and buy something (at no cost to you). See our privacy policy.
Everything old is new again. It's an age-old adage that is particularly relevant in the fashion world, where trends recycle every few years and new designs draw inspirations from decades past.
Some fads may be best left to the annals of history — say, shoulder pads and jelly sandals. But often an old trend is reborn to better, chicer than it was before. Here are four fashion trends that are coming back in a big way.
Fashion Trends That Are Coming Back
Waist Bags aka Fanny Packs
Once known as fanny packs, the go-to accessory of the 1980s is back in a different sort of way. The new waist bag is more fashion-forward than the nylon models of yesteryear, and its nonchalant appeal has been embraced by men and women alike.
The popularity of the hands-free bag could well be rooted in its practicality — in an era that's all about convenience, lugging essentials in a bag that wraps around the waist seems quite appropriate.
The Herschel Supply Co. Fifteen Light Belt Bag ($30) is a great choice if you favor utilitarian styles. If bold is more your speed, try the Zara Belt Bag with Zippers ($45.90) — it can be worn in multiple ways.
Slip Dresses — a la Kate Moss
If you were over the age of four in the '90s, you remember the heyday of the slip dress. The likes of Kate Moss, Gwyneth Paltrow, and Courtney Love all made feminine statements with their versions, usually accented by some sort of memorable accessory — a tiara in Love's case, or a dainty clutch.
Modern versions, like the Topshop Plain Satin Slipdress ($68), are easy to dress up or even layer beneath a sheer dress.
Flared Pants
The beauty of a wide-leg pant silhouette is largely in its comfort and ability to flatter almost any body type. The flare of old was decidedly more drastic — a little over the top, but intriguing nonetheless for their ability to balance more fitted tops.
Today the old-world trend is just as relevant as ever, thanks to a slew of contemporary versions that range from simple to dressy.
If you love patterns, get comfortable in a pair of Sky and Sparrow Floral Linear Flared Pants ($26.99), or keep it simple in a pair of ASOS DESIGN Jersey Crepe Flares ($19).
Full Skirts
Easily one of the more wearable options to come from the 1950s was the full skirt. In those days, many were made with jacquard, lending them a bit of weight and undeniable quality.
While your everyday wardrobe likely doesn't include jacquard fabrics, you could make an exception for the Dorothy Perkins Luxe Red Prom Skirt ($29). Styling it with a simple white cropped tee and a pair of strappy heels updates it just enough.
Another to try is the 1901 Embroidered Tulle Skirt ($44.97).