This post may contain affiliate links. See our privacy policy.
Somewhere between school and snagging an interview for your first big job, you were told that black is the most professional color you can wear. Somewhere between your interview in a black outfit, your hiring and being up for a promotion, you were told that navy and dark grey are power colors. Oh, and that the darker the color, the higher the authority.
Then, hopefully, you rolled your eyes a little and loosened up.
Sure, you want to be taken seriously at work, but a single color isn't going to be what makes that happen. "Serious" isn't interchangeable with "skilled" and even "polished." So toss away that old idea that certain power colors are life-changing — we're here to tell you that anything (within a general sense of reason, read: dress code) can be a power color. And we've got four colors that we're dubbing the new work-friendly colors for fall.
Power Color 1: Eggplant
Traditionalists will tell you that the suggested "variation" on navy blue and charcoal grey is brown, but we think we can do better than that. So let's spin off from there with a gorgeous autumnal eggplant. Toeing a triangle of black, brown and purple, this deep shade is a new neutral that still lets you make a statement.
Power Color 2: The New Red
Next up is a rich wine red, because it's known as being a color of action. If Hillary Clinton, one of the most powerful women in the world, can wear red I'd say it's a shade that can be taken seriously, even by the most traditional of standards.
Power Color 3: Dusty Mauve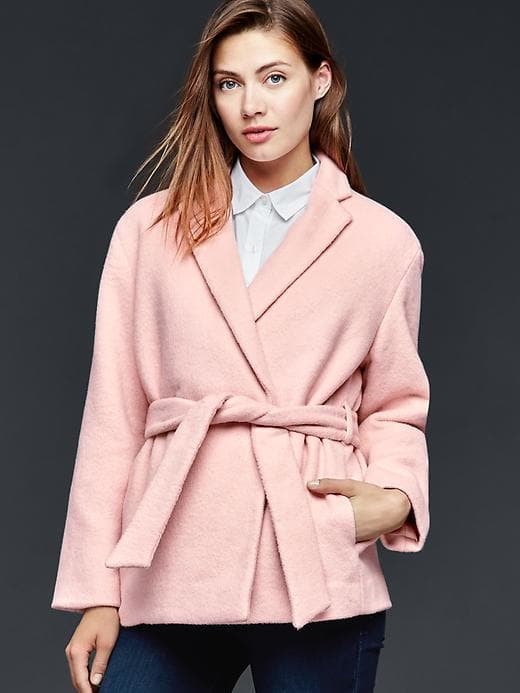 For a slightly more girly variation, look for a muted pink like a dusty mauve. While we tend to think of highly saturated colors as powerful — because they are full and impactful — there's power in owning your femininity and showing you know what's on trend in culture and fashion, to boot. Muted pink is everywhere right now, and that means it should be on you, too.
Power Color 4: Authoritative Green
Lastly, an authoritative green. Military greens are commonplace for fall, and the office shouldn't be excluded. Show the work troops you mean business, in mossy greens that'll get the job done.
Which colors will you add to your work wardrobe?