This post may contain affiliate links. See our privacy policy.
Striding confidently into the new season starts with new shoes. And the footwear on our mind for fall's '70s vibes? A few that boost your silhouette and your style.
Surprisingly easy on the feet, the thick heels and soles of platform shoes give you all the height you desire — without the painful arch difference of say pumps or stilettos. What makes this vintage-inspired trend all the more awesome? The fact that it comes in all sorts of casual and dress iterations to indulge in.
The Sandal
Why it's essential
This pretty platform pair is your go-to party shoe. If standard black is too booring, choose a suede or velvet in a sassy and strappy peep-toe. Any day you're in need a little glamour boost, these platforms deliver.
Wear it with
Pencil skirts at the office and out to after work drinks, dramatic maxis when you're hitting the town with friends, and flares that are a bit too long for your normal frame but you can't commit to taking to the tailor.
The Mule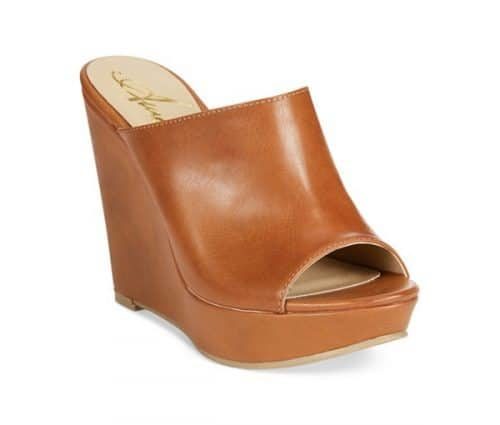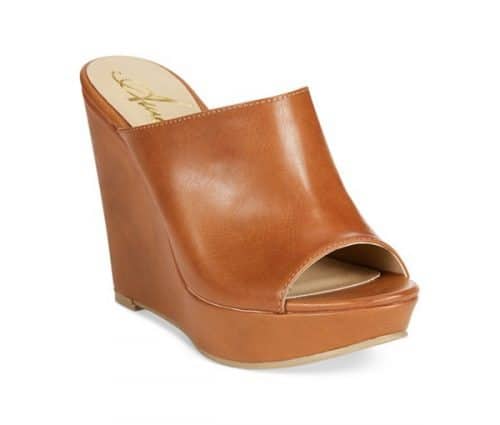 Why it's essential
For the warmer days, this silhouette is your substitute for sandals. Freeing your feet with the comfort of a slip on, these wedge-style platforms can handle all-day plans with ease.
Wear it with
Made to maximize your casual outfits with a bump in height and maybe a nailhead detail or ten, the slide complements the last of your cutoffs and capris.
The Clog
Why it's essential
It's your closed-toe iteration of the mule, so when temps drop and you want to get real retro, this is your guy.
Wear it with
Rock it with wide leg trousers for meetings and then with a sweater dress for your fall family events…Hello nostalgic Thanksgiving. Pair it with chunky socks for some serious autumnal appeal.
The Boot
Why its essential
This is your winter coat of footwear and tall pairs are like an added layer of warmth. It doesn't get much toastier than these knee-high platforms, so tuck your tights in and get to stomping.
Wear it with
Skinnies, leggings, dresses, skirts, a good boot is the most versatile shoe in your arsenal.