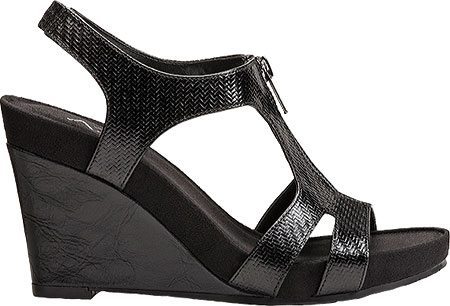 This post may contain affiliate links, which means I earn a small commission if you click and buy something (at no cost to you). See our privacy policy.
Ladies, ShoeBuy.com stylists recently sent me a list of their hottest summer shoe styles and asked me to pick out my favorites. I was compensated to share my experiences with you. All opinions are my own.
What's ShoeBuy.com?
First, let's get the introductions covered. If you've never shopped ShoeBuy.com before, go take a look. The site has an extensive collection of shoes and other fashion products, representing some 1,200 brands. The range of styles and sizes is massive (the world's largest, to be exact), so give yourself plenty of time to shop. If you're the type of gal who shops on her phone while standing in line somewhere, you may find yourself wishing the line was moving just a tad slower!

ShoeBuy.com offers shoe-lovers a price guarantee, no sales tax, free shipping and free returns. If that's not enough, you can join ShoeFan Rewards to earn a point for every $1 you spend.
About those Summer Shoes
Now, about those shoes. ShoeBuy.com stylists sent me a list of 20 summer shoe styles, ranging from platforms to activewear sandals. I picked out two of my favorites and they arrived so quickly that they got lost. That's no joke! The shoes were delivered to the building office and sat there for two+ weeks before I tracked them down.
My two shoe picks were the A2 by Aerosoles Dream Plush in black and Merrell Terran Post in purple.
A2 by Aerosoles Dream Plush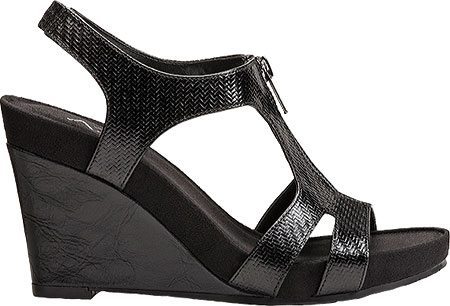 These are shoes I'll wear until they fall apart. They go with almost any pair of jeans, a flirty skirt, patterned pants and even those office-appropriate trousers. They are easy to put on and comfortable for walking. I have the all-black style, but they're also available with a cork-style heal or with a white or beige strap. See your options here.
Merrell Terran Post

I have a hard time finding shoes for weekends at the lake. Most of the options out there are too young-looking, too manly or they destroy my feet. You ever have your skin rubbed off by a toe post? I have and it stinks. These Merrells won't do that to you. They are a dream to wear. The material hugs my feet without friction. And with the firm arch support and tough soles, I can wear these on long nature walks without worrying about aching feet. Shop these Merrells here.

What style shoe do you wear most in the summer? Let us know in the comments!