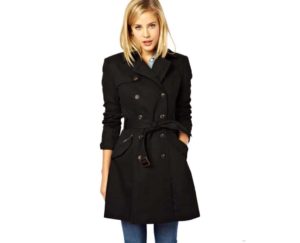 It's probably safe to put away that winter coat right about now, but that doesn't mean coat season is over ...
Read More
In the interest of economic survival, we believe that if you're going to spend your money on fashion updates this ...
Read More
The Deal: Buy 1 Old Navy Sweater, get 1 Old Navy Sweater for free. Enter code ONSWEATER at checkout. Ends ...
Read More
When Fall rolls around there are two important must have items that a fashionista will search long and hard for ...
Read More
There's not many pieces of fall clothing sexier than the cropped sweater, which, in cardigan form, can double as chic ...
Read More
The weather is getting warmer, which means it's time for shorts. While shorts are definitely weekend and evening appropriate, you ...
Read More
"TBF provides this content for informational purposes only. These policies are subject to change. Please contact the store directly for ...
Read More
Look, Uggs are here to stay. While we might not have much to say anymore in terms of their place ...
Read More
Dear Budget Fashionista, I have searched long and hard for a white t-shirt made of fabric that isn't so sheer ...
Read More
Great Online Discount Stores figleaves.com - One of the biggest online lingerie stores in the UK now has a US based site ...
Read More
According to ever hip folks at Fashion Week Daily the bag from the British Leisure company Belstaff (think Banana Republic ...
Read More