A Very Sad Fact: Forever21 (and other stores) trick you into thinking you look hotter in their clothes than you ...
Read More
In the interest of economic survival, we believe that if you're going to spend your money on fashion updates this ...
Read More
What: Forever 21 has added two up-and-coming designer lines, starting with Petro Zillia (in stores now) and Rory Beca to ...
Read More
There's not many pieces of fall clothing sexier than the cropped sweater, which, in cardigan form, can double as chic ...
Read More
"TBF provides this content for informational purposes only. These policies are subject to change. Please contact the store directly for ...
Read More
What: Following the recent launches of a swimwear collection and plus-size line known as Faith 21 earlier this year, Forever ...
Read More
Sure, you love Forever21 as much as the next fashion obsessed, financially stressed woman, but the store can be utterly ...
Read More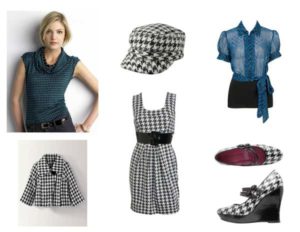 Though traditional plaid has been heralded as the pattern for fall, we're seeing more and more houndstooth and quite frankly, ...
Read More
Checkers and gingham have been updated with bright colors and modern cuts—meaning they're no longer relegated to the farm. The ...
Read More
This past June, I wrote about the launch of Forever 21's "higher-end" collection called Twelve by Twelve. Well the line ...
Read More
Credit: WireImage/Style.com Singer/Fashion Designer Gwen Stefani is suing low priced retailer Forever 21 for trademark infringement. Stefani and crew claim that ...
Read More
What: Twelve by Twelve, the higher priced line coming to a Forever 21 (and a computer at twelvebytwelve.com) near you. The ...
Read More
Lindsay Lohan and somebody else wearing the same dress. (source) UPDATE:  According to Women's Wear Daily, Diane von Furstenberg is suing ...
Read More
Dear Budget Fashionista Last summer I stocked up on cute peasant skirts. They're cute and flattering, but not as in style ...
Read More