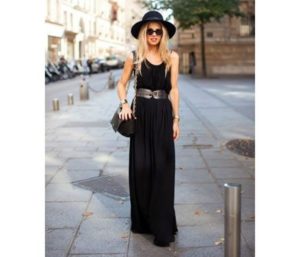 Forget what you've been hearing about honeysuckle and orange being the "It" colors of the moment. This week, Hollywood was all about classic black and white, with fashion's boldest trendsetters re-imagining the menswear trend in a variety of ways. The latest iterations of the look range from the risqué to the buttoned-up, but always include stylishly sexy details. We applaud Hollywood's affirmation that behind every menswear-inspired look is a strong woman, and know how a bold, simple black ensemble says to anyone at work or play, "Look at my face." While some celebs, such as Cate Blanchett and the brave-as-ever Camilla Belle, opted for menswear in this winter weather, stars like Kourtney Kardashian and Reese Witherspoon went for a more feminine, yet equally smart look in skirts. Check out this week's best in black, then sift through your closet for your own best. ...
Read More
As the daughter of one super stylin' First Lady, it's no surprise that Malia Obama has come into her own ...
Read More
From Fly Girl to American sweetheart, Jennifer Lopez has grown into one sultry style maven. The singer, actress and mogul ...
Read More
Taylor Swift has been through quite a lot in a short time. She is already an accomplished guitar player and ...
Read More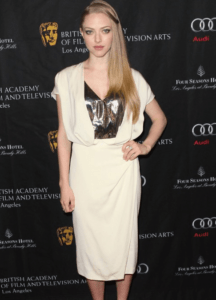 We've loved Amanda Seyfried ever since she first shared her gift of "ESPN" with Lindsay Lohan in Mean Girls. The ...
Read More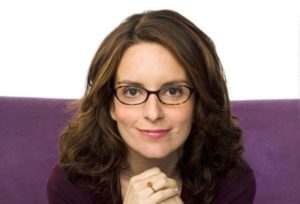 What do Tina Fey, Katy Perry and Diane Keaton have in common?  They're not just famous ladies, but famous ladies known for their ...
Read More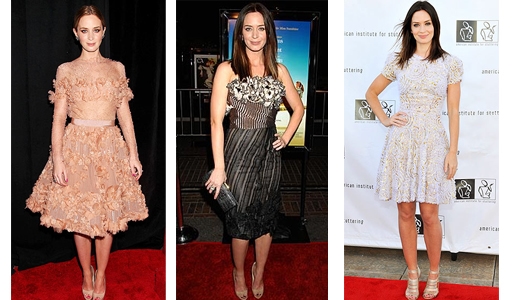 There's just something about Emily Blunt that we love. Quirky, charming and just plain cool, the gorgeous actress caught our ...
Read More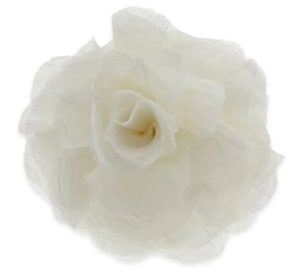 The following is a guest post from our friends at Lucky. This post was no doubt inspired by last week's heat ...
Read More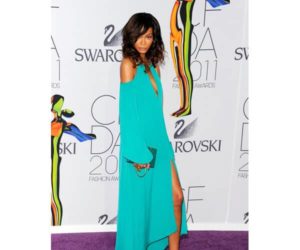 The following is a guest post from our friends at Lucky. It's the perfect time of year to rock a brightly ...
Read More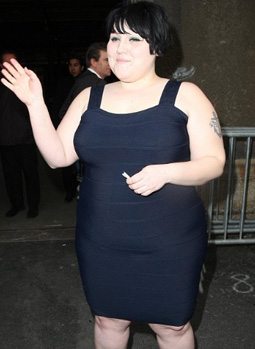 Beth Ditto is a bona fide rock star, a feminist activist, a cover girl and style icon (she had a ...
Read More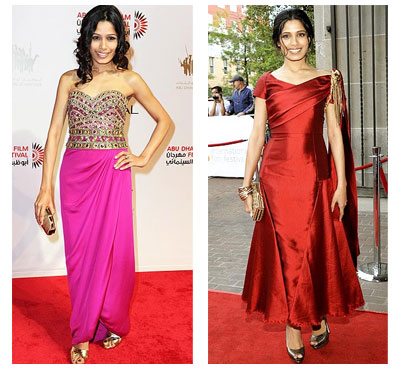 Freida Pinto might be the most down-to-earth celeb in L.A. She keeps away from the party scene, never causes controversy ...
Read More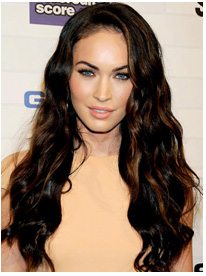 Love her or hate her, you've got to admit Megan Fox is one of the most drop-dead gorgeous women in ...
Read More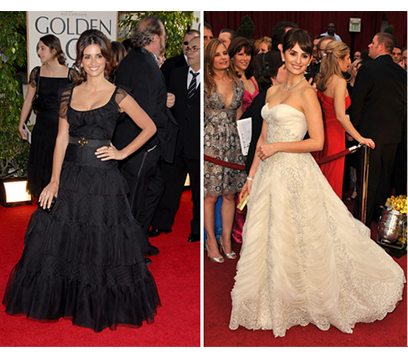 It doesn't get any more gorgeous than new mom Penelope Cruz. The Spanish beauty is so stunning, her photo is ...
Read More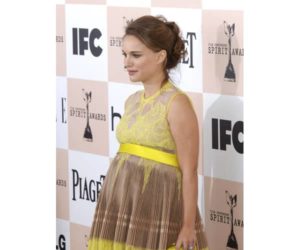 Natalie Portman is one of the coolest people in Hollywood. The Academy Award (and just about every other award) winner ...
Read More
Diane Kruger is a fashion force to be reckoned with. The famously stylist-free actress makes the best dressed lists literally ...
Read More