A little more free-spirited than the Globes, Emmys, or Oscars, the Grammy's red carpet can be a wildcard for fashion, which isn't always a good thing. While we respect risk takers and their creative spirit, sometimes the combination just doesn't end in a fashion win.

The Worst Fashion of the 2012 Grammy Awards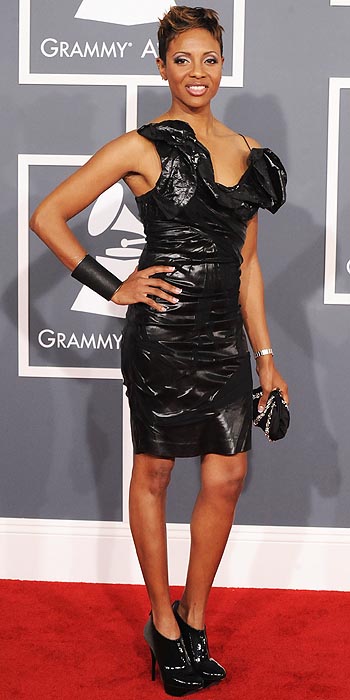 Rapper MC Lyte misses the mark in this avant garde take on a trashbag. The matte and shiny segments, and matching banded cuff look as if the ensemble was pieced together with duct tape, creating unflattering rouching across the midsection of her killer body.