It's hard enough getting up out of bed and out the door some days. We want to help you add some oomph to your work wear to get you out of the house with a bounce in your step and slinky smile on your face! Herewith, TBF's ABCs of how to add more pizazz to your wardrobe…

Add More Pizazz to Your Work Wardrobe!
A is for Accessorizing! We have always lauded great accessorizing as the best way to update or revolutionize an outfit. There is no better (or more financially achievable) way to give your existing pieces the boost they need. Jewelry, over-sized watches, scarves, any one of them will do, and in this case: the work place, a few choice accessories can do just the trick to giving your outfits a lot more oomph!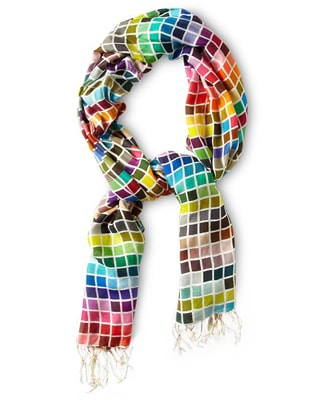 Pantone scarf $98.00 from Piperlime