Mostly A's:  You're always on-trend.  You're never one to pass up the new styles, or at least try them out.  You're always observing, eager to be in the know about the latest and greatest looks.  Every opportunity is a chance to be on top of world of fashion.  You'll probably be sporting Pantone's color of the Year (Radiant Orchid) for the holidays and wearing faux leather pants.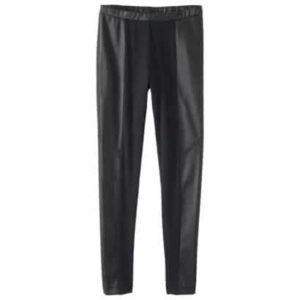 Forever on-trend.
Mostly B's:  Diva.  Glam styles are what you're all about and you're not afraid to show it.  You immerse yourself in all things beautiful, from your clothes to your perfectly-styled hair.  Great skin, shiny hair, amazing colors and big styles are what it's all about.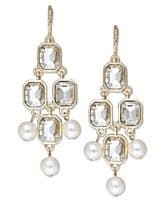 Glam, glam and more glam. 
Mostly C's:  Conservative.  You appreciate fashion, but would probably not be seen in faux leather pants or wear multiple shades on one nail.   Your wardrobe has beautiful, timeless, well-tailored essentials.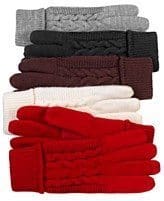 Classic and conservative. 
Mostly D's:  Quirky and lovin' it!  You march to the beat of your own drum and everyone knows it.  Just because something's "in" doesn't mean you're going to be wearing it.  Or maybe it does.  One never knows with you and that's the point.  You love to mix it up, bucking trends one minute, then wearing a must-have top with something retro the next.  You're funky and often described as having a quirky fashion sense.
Never afraid to show your funkier side. 
Enjoy the holidays, ladies.   Before you get back to the holiday madness, let us know what your results were in the comments section below!
Group of young people having a rest outdoor in winter via Shutterstock