This content may contain affiliate links. Please see our disclosures for more information.
The Deal: ModCloth Super Sale White Summer Dresses on Sale at Modcloth
The Lowdown: Summer is here and it's time for your skin to get some sun! But if you think that looking chic in the scorching heat is not possible, then you haven't checked out this season's hottest look, white summer dresses. Check out Modcloth's selection of stylish summer whites.
Shop: ModCloth Super Sale White Summer Dresses on Sale at Modcloth
Our Picks: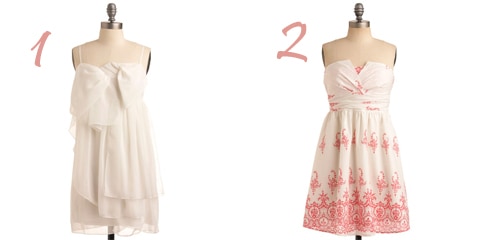 1. Lovely Legend Dress, $48
2. Cake Artist Dress, $48
4. Linen it Up Dress, $88