If you were looking for proof that the hemlines drop as the economy tanks, then fall 2011 has given you the answer. This year, hemlines has gone south- beyond the above-the-knee and ankle grazing looks of last year to dramatic mid-calf and floor sweeping looks. This length of dress is perfect for fall because it can easily be paired with boots, heels, or flats.
At The Knee Looks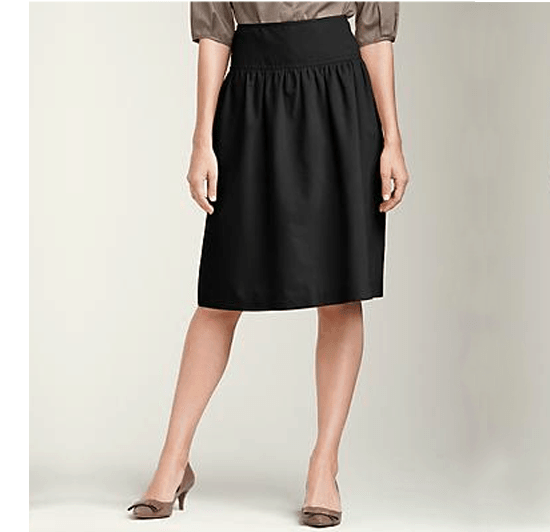 Corduroy Full Skirt, $79.50 at Talbots 
For fall 20111, 50s inspired, at-the-knee length skirts are a major trend (along with the maxi, maxi skirt, which we will get to a little later). The past few seasons have taught retailers that while shoppers want something different, they don't necessarily want something crazy (hello, 80s neon trend). The relative easy in which the average fashionista can wear these skirts (just add tights + heels), make these skirts a sure fire hit the fall.
While we love skirts (who doesn't love a good separate?), we're the presidents of the "classic-black-dress-fan-club". Dresses, like the one from JCPenneys below, is the perfect go to, insta-outfit. Seriously just add a blazer or cardigan and your set.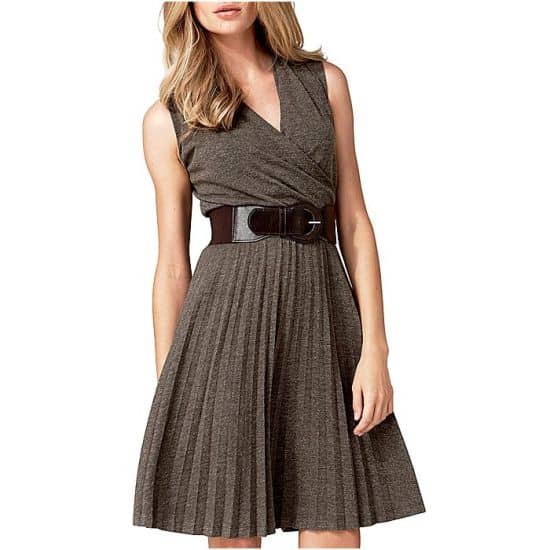 Worthington, Belted Surplus Dress w/ Pleated Skirt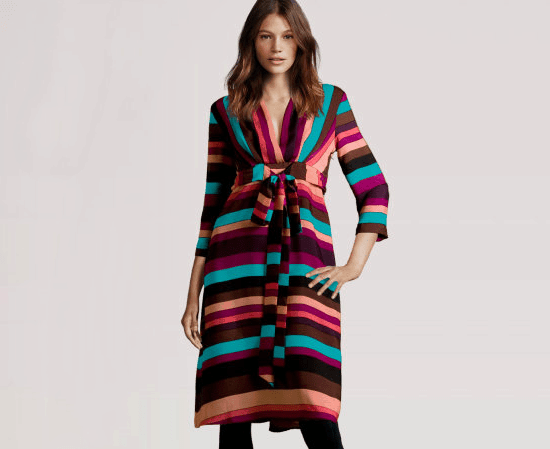 H&M Striped Dress, $39.95
The Maxi Look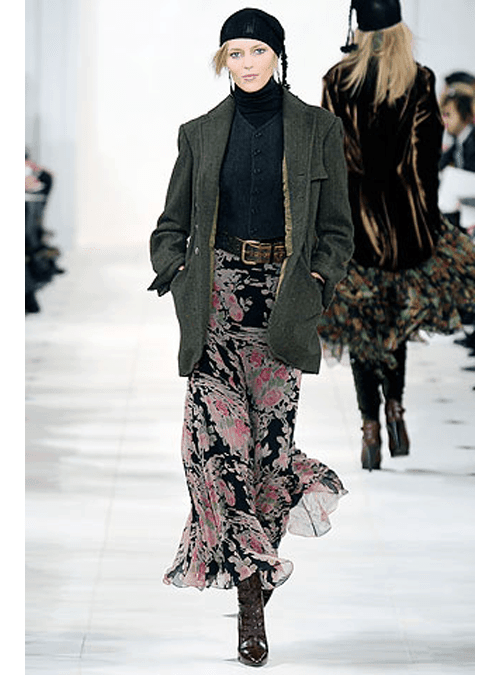 Source: Style.com
We're starting to sound like a broken record, but seriously, long, maxi skirts rule this fall. Of all the fall 2011 fashion trends this is by far the most accessible. We think it's easier to wear this look as a skirt (a bit easier to adjust it for your height) pair with a mid heel boot and turtleneck.