Every man should know that there is one thing every woman wants – and that's to feel special. Roses are great, chocolates and "sweet," but when dollar comes down to shove, I'd rather have a napkin from my guy that was from our first date, a picture of our first date spot, or anything else that is sentimental.
Remember, sentiment is priceless.
And for the exact reasons that sentiment is priceless, it's multi-fold that much more difficult to come up with. A safe gesture is anything engraved with  a little note from you, and whether that's a mug for her daily cup of coffee or a piece of athletic clothing, as long as it's personal that's what counts.
Customink.com lets you customize stuff with pictures, text, and color, with FREE delivery! Check out the No Minimum list for gifts you don't have to purchase in bulk.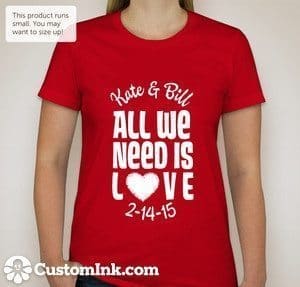 American Apparel Girly Jersey T-shirt – Red, $28.75
Backcountry has a wonderful array of athletic gear for women.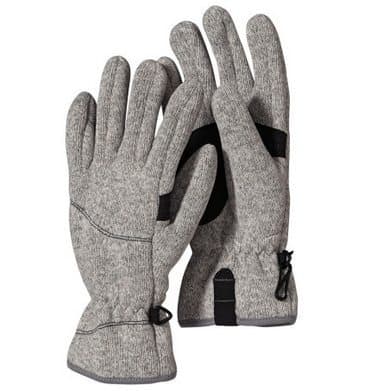 Patagonia Better Sweater Glove – Women's, was $39, now $29.25
Enjoy, and happy Valentine's Day!