So, the champagnes have been popped and the holiday sparkle has settled into a dull shade of grey.  As the cool breeze gets swapped out for an arctic chill it becomes oh-so-clear — winter has hit its stride!  Along with the freezing temps come some serious credit card bills adding up to an exhausted-looking you.  We understand your situation!  January definitely lacks the previous seasons joy, but that doesn't mean your style should sink into a case of the SADs.  It's time to bounce back in fabulous fashion!  Here's how to upgrade and update your look without overloading your wallet.
Update Your Look for Less This 2013
Go Deep With Your Part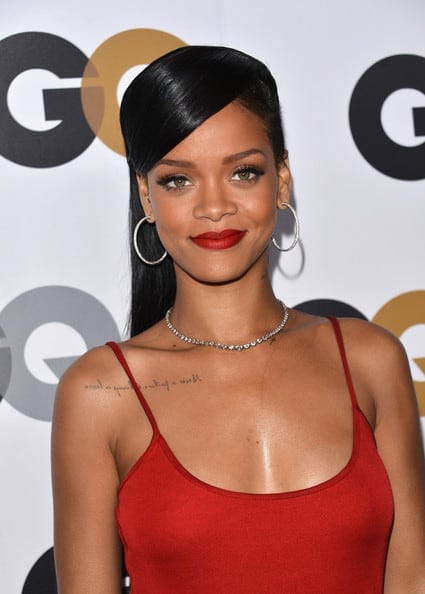 Totally chic and all together sleek, the polished side sweep is an easy way to sophisticate  your style.  All you need is some smoothing balm and your favorite comb.  Start with wet hair, make the part just above the arch of your eyebrow, and take it to the crown of your head.  For instant elegance, smooth the rest of your hair back into a low pony, or keep it loose for a soft and natural feel.
Maximize Your Accents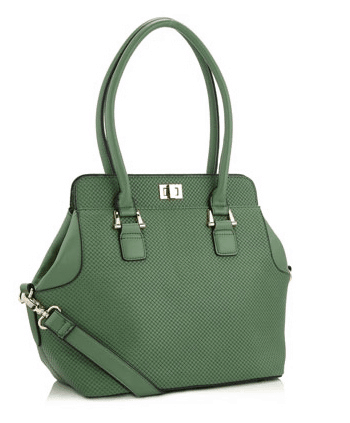 Eden Texture Shoulder Bag, $72.00 from Accesorize
It doesn't have to be brand spanking new to give off a luxe look.  A hard-hitting accessory is exactly what you need to elevate your ensemble!  Try a structured handbag for a refined remark, or step out in a statement necklace for the ultimate finish. Think golden, opulent and magnificently medallion-ed!
Re-boot With A Bootie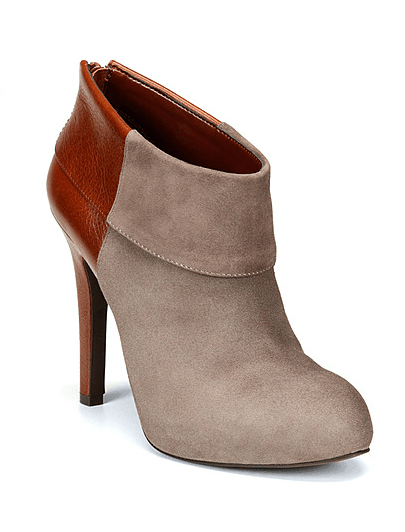 Jessica Simpson Audriana Suede Bootie, on sale for $69.99 from Lord and Taylor
It's true that the knee-high boot will always hold a sweet spot in our style, but right now we must confess — it's all about the ankle bootie!  It is the sole answer to transforming your everyday office wear.