Yes, it's winter, and the shops are showing subdued colors, the holidays bring red and green and the rest seems to be a palette of blacks and greys. It wasn't until I saw my company's holiday photo that I asked myself, where the heck is all the color? We were a sea of faces all adorned in grey. Boring. And all these elements lead to S.A.D.D. (seasonal affective depressive disorder, for the acronym-googling lazy peepz) So to avoid the upcoming winter blues, spice up your mood with some bright unusual winter colors. I dare you to wear all three.

Will You Wear These Unusual Winter Colors?
1. Puce. If you were a child of the '80s like me then this color is forever ingrained in your mind as the worst color of all times. Funny thing is that I can't name the movie that made me think that way nor can most people even claim to know what the color is. The truth is, it's a mixture of violet and brown. Michelle Obama rocked this color and so can you.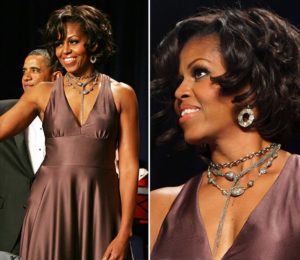 2. Florescent Green. You may associate this color with Slimer from GhostBusters or maybe Nickelodeon, but this color can do wonders for your skin. Because of its screaming neon shade, it actually brightens your face. It's like having your own little spotlight or in winter's case, a happy light to prevent from S.A.D.D. You don't have to do this one as daringly as Katy Perry did, but you can still pull this off. Do it–I dare you!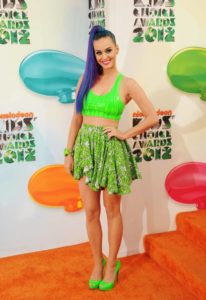 3. Winter White. This one has definitely become more acceptable over the years, thank goodness! Like bright green, it can brighten up your face… but that doesn't mean you can skip the bronzer with this color! Despite its growing popularity, I still don't see this color nearly enough so put it on already!