This content may contain affiliate links. Please see our disclosures for more information.
I hate cliche, especially when it comes to holidays laden with expectation. So, when it comes to Valentine's Day, I'm always on the lookout for ways to celebrate without feeling like I've been splattered with Hallmark and entranced in to a consumer zombie by set menus and boxes of overpriced chocolate. Here are some great ideas to celebrate in your own way.
Unique Valentines Day Ideas
Gifts for Him. Let's be real—shopping for guys, especially under the pressure that everyone else is doing just the same, is neither fun nor easy. Luckily, shopping for great Valentine's Day gifts for your fella can be fun, unique, and totally special.
Valentine Movie Date. Watch one of movie history's funniest films with your favorite man: Blazing Saddles: 40th Anniversary Blu-ray, $17.49, Werd.com
If you are drawing a blank, then you can always use the go-to gifts of a special knife, a bottle of aged liquor, or tickets to a game. But think hard – you love your man because he has certain interests and talents. Support those! Also, check out these sites for great valentines day guy-gifts:
Food. I love chocolate, but I am so over the big red-hearted box. Plus, have you noticed how much of a girl-thing chocolate is? If you avoid the fixed menu restaurants but opt to go out, remember to pick a location that doesn't do valentines day. Like a food truck, your local greasy spoon, or something off the usual food map like Himalayan, Indonesian, or Indian.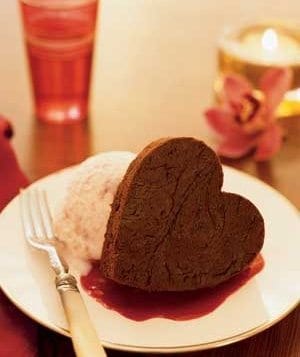 Romantic brownie sundaes, RealSimple.com Valentine Menu
However, if you decide to stay home and whip up a feast for you and your guy, consider a low-fuss menu from one of these favorites:
Date. It's been proven that  a couple who plays together, stays together. You don't have to spend big bucks to do so, either . I think playing board games, romping around with a ball on a court, or even doing on a one-day adventure is a great way to bond with your guy.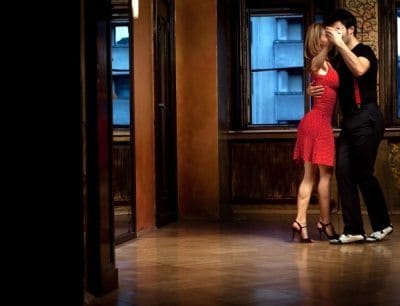 A man and a woman dancing Tango via Shutterstock
Here are ideas I love:
What are your own unique Valentines Day ideas this year? Share with us in the comments!