4. Christmas Village Philadelphia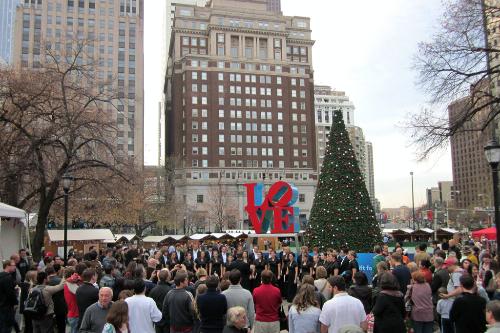 Christmas Village Philadelphia runs from November 24 through Christmas Eve and locals can smell it as soon as it opens. The scent of gingerbread, nutella crepes, spiced nuts, and cookies waft through the streets of Philadelphia and entice locals and tourists alike to come in and be merry and bright. This market respects the tradition of holiday markets and uses Germany's markets as its blueprint. The result is nothing short of adorable.
5. Union Square Holiday Market New York is a place for the city that never sleeps to feel the holiday cheer away from 5th Avenue. Here, the theme is to shop local. Get to know the vendors behind the toys and delicacies. Who said New York couldn't feel small town?