The following is a guest post from our friends at Lucky.
What to wear when you're shedding those pregnancy pounds.
As someone who gained and lost 70 pounds with my first baby, 90 pounds (currently working on losing the last 20) with my second, I've learned a lot about how to dress a transitioning body. Here are seven useful tips.
1. Get out of your maternity clothes as soon as possible. You might very well not have much of a choice (I had to wear mine for nearly 3 months after #2), and if that is the case, just be aware that you might have to deal with the occasional ill mannered jerk who will congratulate you on your bump. Not wearing maternity clothes decreases the odds of those awkward situations that are a surefire way to destroy your self esteem for the day.
2. Shop your size. Like your ACTUAL size. It is very tempting to buy something a tad snug with the thinking that you will probably, hopefully, be fitting into it soon enough. The actuality is that a size too small will not only make you feel fat, but also look bigger! Larger sizes can give the illusion that your body is smaller.
3. Black stretchy dresses. Just go ahead and buy at least two.
4. Focus on the details. Accessories are key right now. Statement necklaces, sparkly earrings and bright colors will detract from areas you are less secure about. And if you are living in a black jersey dress for months like I did, you will need the accessories to bring interest to your look. Also: Take time with your make-up. Try a strong red lip, keep your nails and toenails looking freshly mani-pedied and splurge on the occasional blow-out.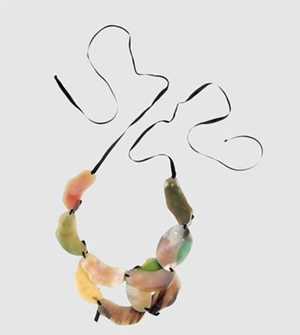 Necklace, $482, Marni, Yoox
5. Think about proportions. If you are larger around the middle, the popular straight leg or jeggings might not be your best look, as it accentuates the middle. Look for something with a slight flair at the bottom.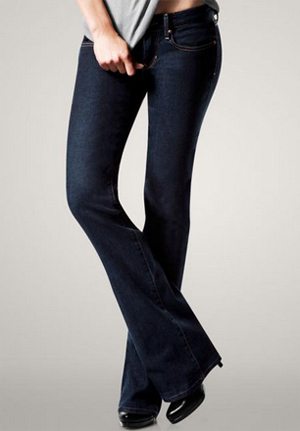 1969 Curvy Jeans, $49.95, Gap
6. Button down shirts. Ideally with stretch. The buttons down the front helps disguise a roly poly middle. Again, buy them in your size. Strained buttons about to burst is not a good look.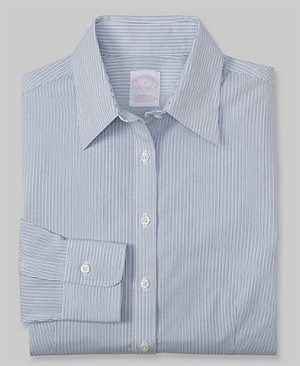 Non-Iron Tailored Fit Dress Shirt, $98.50, brooksbrothers
7. Tummy lifters. These are a must. However, don't forget to hold your tummy up (aka suck-it-in) as well! Posture is key. Tummy up, shoulders back!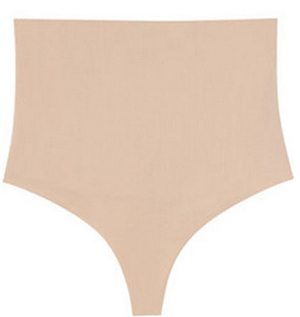 Midsection Support Thong, $42, Yummie Tummie, Net-a-porter