The only thing I think about more than food during football season is what to wear. Back in college, like every aspect of my wardrobe, game-day attire was some combination of shorts or a skirt and a tiny t-shirt, tank top, or…well, we'll just stop there.
Post-college, the question has definitely overtaken what to eat: How to tailgate in style (and by "style," I mean classy and mature) is a strategy that is actually quite simple once you put your mind to it. Here is my rotation for college and NFL tailgating!
Tailgating in Style: Here are Our Essentials!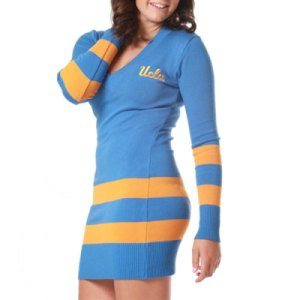 1. As a UCLA graduate, "fall" in Southern California is analogous to summer – so, staying cool is a primary concern when donning collegiate gear. Luckily, with this one-time investment, you can stay sweat-free all season. UCLA dress – $69.95.
2. Just because I'm in CA, it doesn't mean that every game is all sun and no rain. Friends in other states have agreed – a fun and unique way to show off school spirit is to do it via accessory. And who doesn't love a good rain boot? For $39.95 you can wear these festive and warm rubbers for a total steal.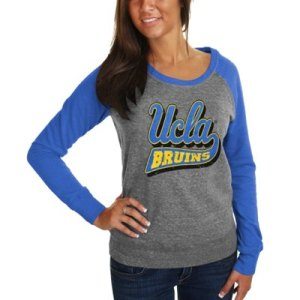 3. One way to spruce up a pair of shorts is to pair it with a long-sleeve shirt. For $39.91 you can go retro in this adorable and fitted (but not too tight) softball shirt.
4. No matter what your age or team, you can never go wrong with a hat. For less than $20, you can don an adorable knitted beanie.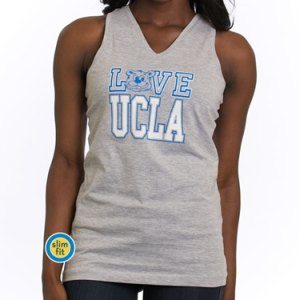 5. Need to wear a tank top? Make sure it fits, first. Second, keep the sun off your shoulders by selecting a tank with wide straps. Love the classic V-neck for less than $25.