Several times a day, you're complimented on an outfit or met with tons of "I love your hair, how'd you do that?" questions. And admit it; you enjoy every single bit of the glory. What you'd love to do now is step it up a notch and start your own fashion trend. Time to move beyond a few great comments and make your ideas bigger, bolder and ultimately, more noticed.
Are you ready? Here are some ideas on how to make some serious trend-setting strides.

How to Start Your Own Fashion Trend
Be Different. Standing out in a crowd has everything to do with being different and more often than not, that means breaking the so-called fashion rules. Now, clearly you want to keep up with modern-day styles, so we're not urging a full-fledged trend departure. You're walking around town, not working as a Colonial Williamsburg reenactor.
This is about being that red umbrella in a sea of black. Being bold enough to dare to break out of tradition displays a sense of confidence about your style that'll get you noticed. Everyone's wearing huge shades. That's why you're going to wear smaller, round ones. That lone side braid? You're going to be the one sporting a headful of little mini-braided sections. Take an existing style either to its extreme, dismiss it altogether by doing the opposite or add a hugely unexpected element to the ensemble.
Listen to Your Heart: Make sure you're not dressing uniquely for the sake of simply being different or worse, doing something once and then hoping the world will take notice of your bright-yellow feathered toe ring "trend."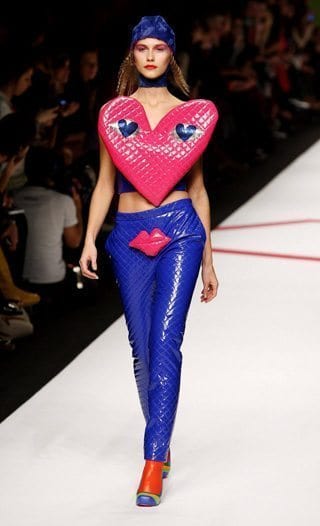 For the sake of all that's good in the world, DO NOT DO THIS
If it's a trend you want to start, you have to really drive home the point of just how serious you are with your statement. And all that comes more easily when you listen to your heart and go with what moves you. Consider your hobby or a cause close to you and run with your passions! It could be as basic as taking your favorite color and weaving it into every element of your soon-to-be-coveted style. Into the environment? Get inspired by a lady who caught our eye by turning an Earth-saving interest into a funky jewelry collection made from recycled soda tabs.
Get creative; take the time to carefully think about your interests (in addition to fashion) and work it!