Short and Chic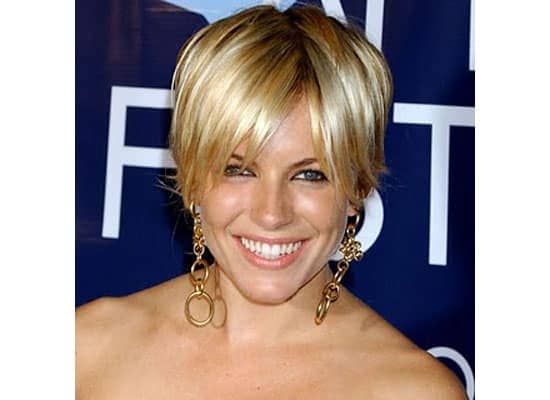 There is no time more popular for short hair styles than spring and summer. And with more and more stars embracing the pixie cut, the moment to go short is now. "Not only are short hair styles the most low-maintenance and easiest to style, but they're also increasing in popularity as more and more celebrities embrace them. It's important with a short haircut to trust your stylist to give you the right look; this isn't something that I would suggest trying at home. It takes a certain personality to pull off this trend, but it's worth it to be on the cutting edge of what is chic," explains Gocha.
With short styles, keep in mind that they look best on women with square, oval or heart-shaped faces and hair with a certain degree of texture. Not curly, but wavy, is the best for short hair, though thin can also work if layered well. Not ready to go for the full pixie? Take a cue from celebrity Sienna Miller and keep hair longer in front.
While many women think that a pixie cut is a "one-trick pony," there are certain cuts that can be very versatile. For example, a short pixie cut can be styled into choppy bangs, a deep side part, spiked up for volume, or tousled.
One of the best go-to products for any type of styling for a pixie cut is a wax-based product, which adds volume and also separation for sectioning hair. Use this as an alternative to hairsprays for keeping the style in place.
Still on the fence about messing up your usual 'do? Well, think about it this way: it is hair that we're talking about here, so it will always grow right back.
For more information about Gocha Hawkins and Gocha Salon, please follow @GochaSalon on Twitter, "Like" Gocha Salon on Facebook, and visit www.GochaSalon.com .
Images courtesy of PageDaily.com, HairstyleIdeas.net, WomensBeautyLife.com, and BestHairstyle.us.