High Volume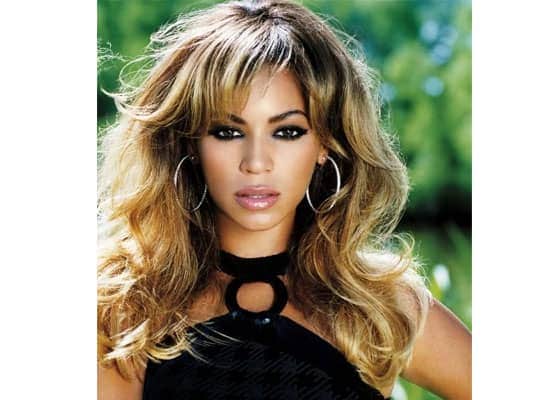 With humid months around the corner, it's helpful to have a few styles in the repertoire that lend themselves well to high volume. As Gocha puts it, "Why fight it when it's humid outside? It's a losing battle, unless you want to spend your day doing countless touch-ups, and who has time for that? I usually suggest going for trends that are low-maintenance and work well for women with thicker hair that changes texture in heat. Achieving a bigger look is simple, and contrary to popular belief, does not require a trip to the salon for a professional blowout!"
If hair is thin, use a shampoo that specializes in producing volume.
Use volumizing spray, and then flip hair until upside down. Blow-drying this way produces natural heft and allows closer access to roots that may need teasing. Like Beyonce, don't straighten bangs, but blow dry them so that they keep the same texture.
If needed, use a three inch curling iron (make sure all hair is dry first!) to add more control to waves.
Not big enough? Tease hair at the crown. Then, using a large flat brush, comb out and seal with hairspray.