Celebrity hairstylist, makeup artist, and owner of Gocha Salon Gocha Hawkins shares some of her favorite spring and summer celebrity hairstyles… all surprisingly low-maintenance and easy to bring to your everyday wear!
Hot Celebrity Hair Styles for Spring and Summer
Tight Top Knot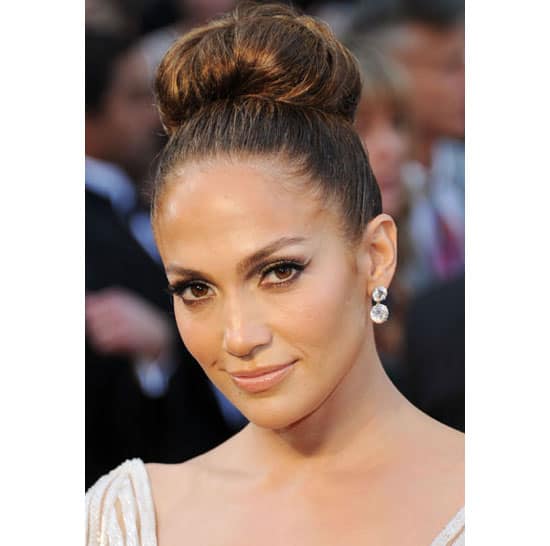 The updo is back this spring, and arguably the most popular style of the moment is the upswept top knot. "One thing to remember when doing the top knot is that your hair should be shoulder length or longer; anything shorter, and your style will be much more difficult to achieve. When you add too much product, it can be sticky and unflattering," says Gocha.
Gather hair as if putting up in a high, slicked-back ponytail. If hair is thin and does not have a lot of natural volume, tease gently and pull back, securing with hair elastic.
Divide hair into two sections, winding them around one another from the base of the ponytail.
Using hairpins, secure hair by pinning the base and then any additional loose hair. The key is to keep most of it contained so the look emphasizes the knot, like Jennifer Lopez's look at this year's Academy Awards.
Spray with hair spray to keep in place throughout the day or night.