This content may contain affiliate links. Please see our disclosures for more information.
This spring, save an animal and wear snake, cheetah, leopard or zebra. Say what? No, not really, but if you opt for the mimics then you're totally cool (and still PETA-friendly).
Luckily, there are many ways to wear these prints without feeling like you are six years old (or a full-blown cougar). Here are our wallet-friendly favorite animal prints and inspirations.
New Animal Print Patterns In Time for Spring
Footwear.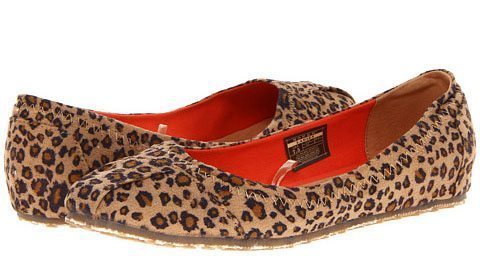 Animal-print flats are an easy way to add this trend to your look without being too aggressive. I've seen slides, sandals, flip flops, and accented heels that fit the bill. Check these ballet flats for $40 from Zappos.
Sunglasses.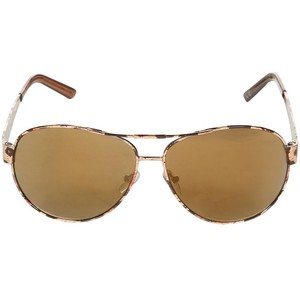 My favorite kind of sunglasses are those that have accents with colors or patterns. Check out these aviators on Polyvore for under $10.
Jackets.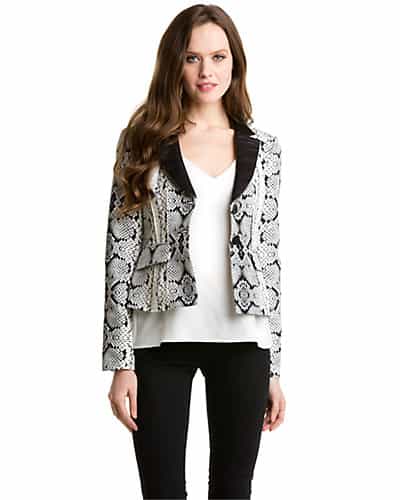 I know, you're probably thinking "that's too much" – but if you make it discrete, it's a wonderful way to add texture and tone to your outfit. Check this one at Forever21 for under $28.
Pants. Like the jacket, I'm all for subtle, but pants these days seem to get away with everything. I like the "light pattern" – but from jeans to leggings, you can get just about any pattern in any material in an animal print. These are under $11 at Forever21.
Skirts. Yep, go peplum and you'll never go back. Pair with black or another simple color and you're good to go. This one is under $16 at Forever21.
Simply, here are the following sites that have full-on "animal print" sections so you can prowl for your favorites: