Saving money is, hands down, one of my favorite pastimes. You see, I'm one of those ladies that goes through the Sunday newspaper and organizes all her coupons into a binder. The kind that peruses at all the weekly sale fliers and scours the Internet for awesome deals on products I need. In fact, I refuse to pay full price for toilet paper and cereal and I think it's silly to spend loads on something just because it's brand name.
With all that said, there are a few things I do splurge on — and I don't feel guilty about it at all. For example, I insist on high quality bath/beauty/hair products, mostly because they're free of fillers and harmful ingredients. I also advocate splurging (investing is a better term, really), on apparel and accessories that'll earn heavy rotation in my wardrobe.
So, as we march into autumn, allow me to share my top three splurges of the season.
Splurge-Worthy Fall Items
Super Absorbent Body Oil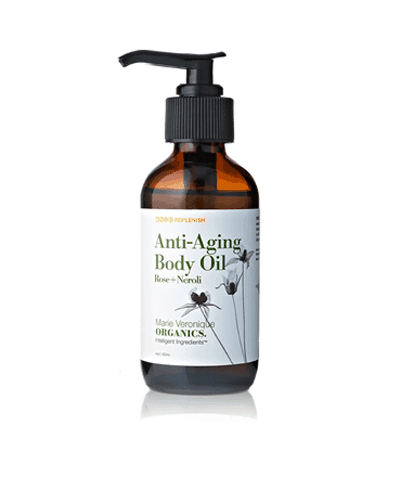 Anti-Aging Body Oil in Rose and Neroli, $36.00 from Marie Veronique Organics
Cooler weather means hot, delicious beverages, pretty autumn foliage, and chilly weather. All are wonderful, of course, but do you know what chilly weather means? Yes, it means cozy sweaters and boots — covered below — but it also means dry skin. This year, I'm urging you to nix all those greasy lotions that do absolutely nothing and to instead lather up with a body oil. One of my current favorites is Marie Veronique Organic's Anti-Aging Body Oil in Rose and Neroli, which retails for $36 for 2 oz. It absorbs nearly instantly, uses only natural and organic ingredients and smells absolutely heavenly.