This content may contain affiliate links. Please see our disclosures for more information.
Yep, it's snowing outside! Here is how you can score a trip to the snow in style without spending the big bucks.
TBF's Guide to a Great Ski Vacation on a Budget

Gear. Here's the thing about clothes on the slope. The purpose is to stay warm and dry—and you don't have to pay a lot of money to do that. Since I don't live in the snow, buying a new wardrobe every season just seems silly. My favorite go-to move is to rent snow gear and occasionally buy during the super sales that happen before the snow season (selling last year's gear) or that right after (selling leftovers). At REI you can often rent snow pants and jackets, as well as skis, poles, boards, etc. It's best to stock up before you hit the mountain – getting everything on location is always more expensive.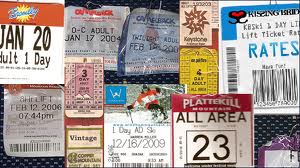 Tickets. It's best to go mid-week instead of the weekend, but whatever you do remember that you can often scout for cheap tickets before you arrive at your destination. Consider Liftopia or Snow.com, websites where you can buy discount tickets by location.
Stay. The closer to the slopes you stay, the pricier your room will be. The cheapest way to stay is to rent out a house with a group of friends. There are a lot of ways to find rentals – you can always check Airbnb, Skihouserentals, or simply check out the location you want to stay and search for rentals.
Did we miss any other tips on planning for a ski vacation on a budget? Let us know in the comments!