This content may contain affiliate links. Please see our disclosures for more information.
Wavy: Garnier Fructis Wonder Waves Fortifying Shampoo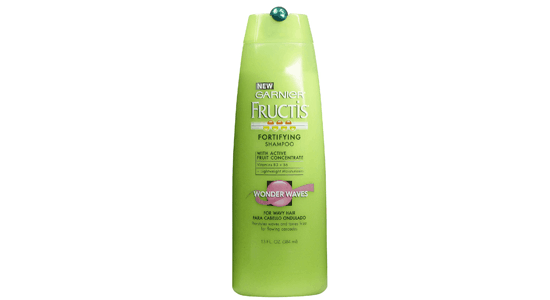 Why it's awesome: Garnier Fructis is an affordable brand that has many, many different types of shampoo for you to try out. Because it's so inexpensive, you can literally try several of them to see what works for your hair. This one is made specifically for those of you with wavy hair. It helps smooth them out while cutting down on the frizz.
Where to Get it: $5.47 on Amazon and at local drugstores