Well, that didn't take long.
After the arrival of the BRBY (bouncing royal baby boy) this Monday afternoon, brands wasted no time jumping on the baby bandwagon. From "clever" product placements in their greetings to peddling special royal baby discounts, sales and promos, retailers found yet another holiday to capitalize on, since Christmas is still five whole months away.

Delta positions itself to be the Prince's airspace tour guide this early.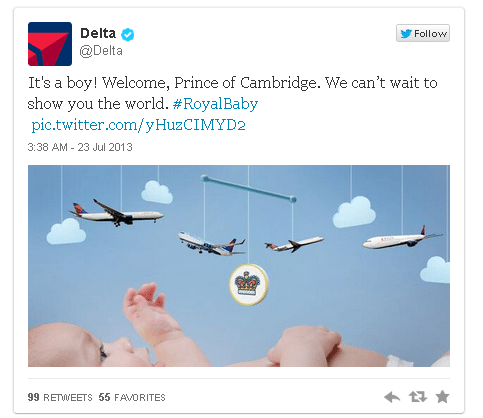 Kohl's is already offering 20% off on online purchases until 7/24.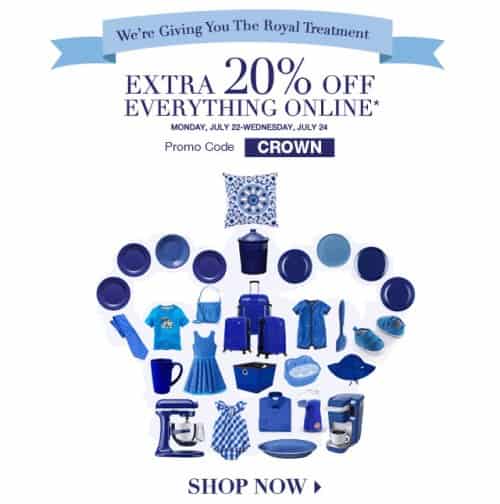 My 1st Years is offering 10% off to celebrate the arrival of the Royal baby.
We haven't included the sale offers from smaller businesses on Twitter right now.
All in all, the royal baby fever is expected to bring in about 243 million pounds, or $373 million. The number projected by the The Center for Retail Research consists of "three million bottles of champagne uncorked to celebrate the Prince's arrival, $38 million, on food for celebrations through August, and $122 for memorabilia and toys". Stroller sales were also expected to rise by 13%, or $51 million, along with the sudden boom of babywear and mommywear.
Mostly, we're just happy that Duchess Catherine might finally get a break from all the baby watch craze and just spend time with her hubby and baby.
Main photo credit via Shutterstock