The Deal: New Markdowns on rings and more — 30-70% Off at shopbop.com
The Lowdown: It's nearly 2011, and it's entirely possible that — if you're like us — while your loved ones did you right with their thoughtful holiday gifts, there might still be an accessory or two you're missing. No need to go into the new year wishing for something shiny and new — we say there's no time like right now to pick up something sparkly to make your season bright, and all that.
The fact of the matter is, mark-downs at our favorite retailers hitting some pretty sweet lows right now, so if your budget will allow it's a good time to stock up on those little extras that will build your current wardrobe of basics into your personal best. Adding a little individual style is easy with the right, say, statement ring? Exactly — and at Shopbop.com right now, we're seeing designer rings for up to 70% off. Check out the ones we like for less.
Shop: shopbop.com
Our Picks: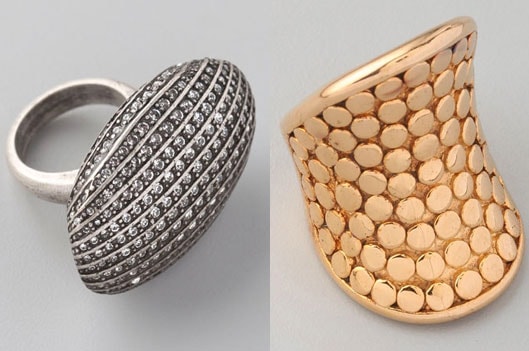 CC Skye Gigi Ring, on sale $97.50
Soixante Neuf Gold Dot Ring, on sale $91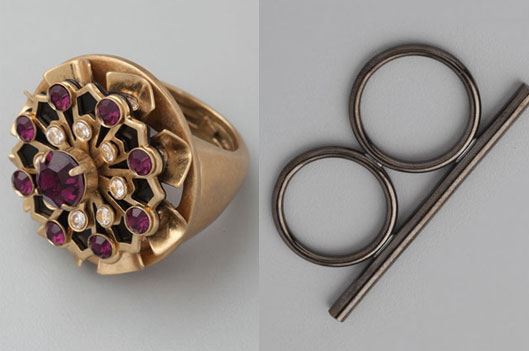 Juicy Couture Vintage Floral Ring, on sale $61.60
Jules Smith Knuckle Lover Stackable Ring, on sale $38.50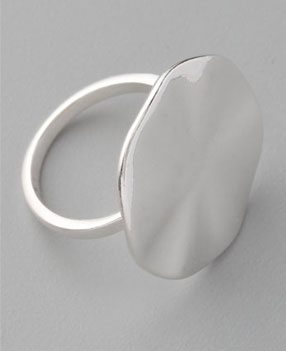 Gorjana Chloe Ring, on sale $59.50