This content may contain affiliate links. Please see our disclosures for more information.
The Deal: Red Designer Dresses on Sale at Bluefly!
The Lowdown: There's no other hue in the color wheel that's more exotic than red. When you're wearing red, you're absolutely hot! The wonderful thing about red dresses is that no matter what your personal style, you can never go wrong. Check out Bluefly.com's sale section for huge discounts on gorgeous red dresses.
Shop: Red Dresses on Sale at Bluefly!
Our Picks: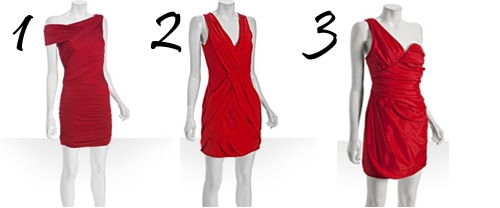 1. Wyatt Scarlet Jersey Dress, $89
2. Cynthia Steffe Dark Tomato Stretch Knit 'Noel' V-neck Dress, $165
3. Alexia Admor Scarlet Dress, $110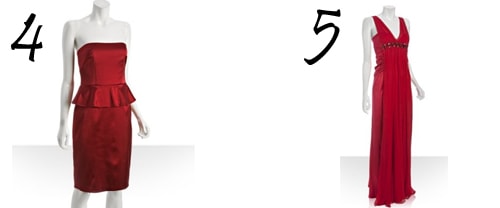 4. David Meister Dark Ruby Sateen Strapless Dress, $210

5. Mignon Red Silk Chiffon Gown, $237