This content may contain affiliate links. Please see our disclosures for more information.
Dramatic Nails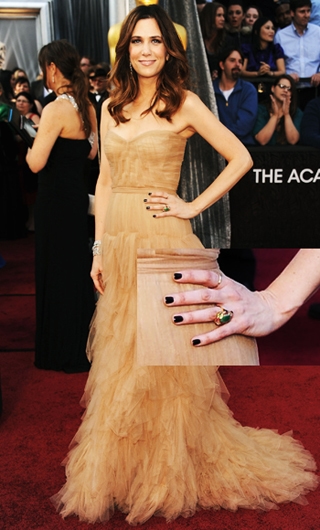 Style.com
The nail colors on the red carpet really covered a variety of looks. There were definitely the two extremes, like black nails and white nails. But, there were also many celebrities who embraced neutral nails, similar to those seen on many of the models that walked in the fall 2012 fashion week shows.
Are you embracing the natural beauty trends that are popular right now?