5.2 The Chicest Bags Ever
You need to get your hands on one of these bags. From the clutches to the faux-leather bags, these colors and styles will help you brilliantly accent those jeans and t-shirt days. Keeps heads turning by pairing one of these clutches with one of the rompers in stock and enjoy the rest of your stylish summer.
[imagebrowser id=553]
6. Huge Sales Section

They add new things EVERY SINGLE DAY. From swimsuits to party dresses, click on the link below to check, check, check it out!
7. Bernie Dexter
I first came across this brand a year ago, and they have carved a special place in my rockabilly vintage-loving fashionista heart. Pump a dose of the 50s into your work-dress collection with a Bernie Dexter piece. Though pricey, these prints and cuts are worth the sometimes-$150 price tag, like my favorite: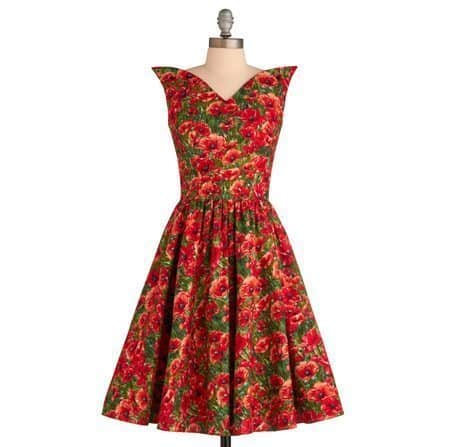 Bernie Dexter Wizard of Awesome Dress
I have yet to encounter a Bernie Dexter print that I didn't love, and you're gonna feel the same way.